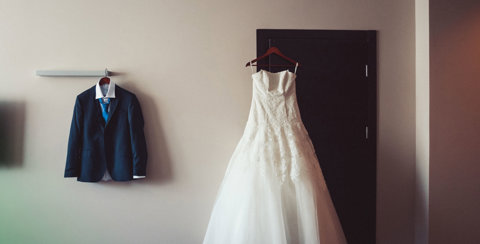 Many couples have had to change their plans to 'tie the knot' as COVID-19 continued to spread amongst the world, but with most people now fully vaccinated, together with the Governments plans not to change any existing restrictions, a lot of people seem set to go ahead with their special day.
The decision to postpone your wedding may have been upsetting and a nuisance at the time but for some may be seen as a blessing, particularly if they did not get the time to consider the option of entering into a Prenuptial Agreement, which are commonly referred to as 'Prenups'.
The decision to enter into such an agreement before your wedding may be unromantic or distrustful, but they are sensible ways of beginning that important, new chapter in your lives.
What is a Prenuptial Agreement?
A Prenuptial agreement is a contact that is entered into between two people, before they get married. It records their intentions as to the ownership of the assets at the time of the marriage. The document also sets out what will happen to the assets that were purchased before and after their marriage in their sole and joint names in the unfortunate event the marriage breaks down and ends in divorce.
Traditionally, prenuptial agreements are entered into where one party owns more assets than the other before they got married. They may also be entered into to protect assets that have been gifted to one party by their parents or assets that have been received by way of inheritance.
Prenuptial agreements can also be useful for individuals who are getting married for the second or third time as they may want to protect assets they have acquired as part of their divorce.
Things to Consider Before Entering into a Prenuptial Agreement
Although your Solicitor will speak to you about the various requirements of a prenuptial agreement and the advantages and disadvantages of entering into an agreement, it is important for you to remember that these documents are not currently legally binding.
Since the leading case of Radmacher –v- Granatino, more and more weight is however being placed on them by the UK Courts if they are prepared, correctly.
When considering the issue of whether or not the prenuptial agreement shall be upheld, the Court's starting position will be to look at if the couple understood the terms of the agreement and knew what they were doing by entering into such an agreement.
This means the Court will consider the prenuptial agreement in the context of the circumstances it was entered into and the effect it will have on the couples, if they are bound by the terms of the agreement.
It is also, absolutely important for you to ensure you understand a Prenuptial agreement that is prepared by a UK Solicitor, may not be relied upon if you decide to relocate to a different country, in which the UK Courts do not have any jurisdiction to deal with disputes at the time of your marriage breaking down.
Is it too Late if I am Already Married?
If you have already married and did not get the opportunity to enter into a prenup, then fear not as it is not too late. If you did not have enough time before the wedding, or if 'cracks' have started to appear in your marriage, then don't worry you still have time to enter into a contract that is referred to as a 'Post-nuptial Agreement'.
Following the case of McLead –v- McLead (2008), the Court held that an agreement that was signed by two parties after the marriage was entered into, could be upheld in the same way as a Prenup but only on the proviso it was prepared in accordance with certain requirements.
Want to speak to one of our Family Law team?
Fill in your details and one of our team will call you back