Will I Have to go to Court to get a Divorce?
Posted on: 2 mins read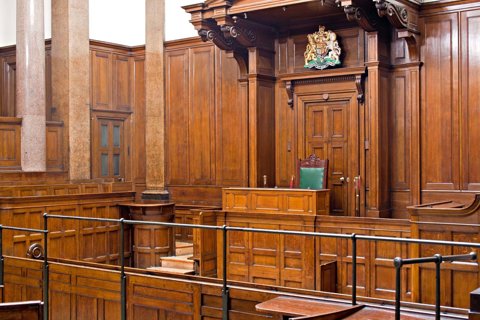 It is unlikely that you will need to go to Court at any stage of your divorce as most cases are dealt with by the Court on paper without you needing to appear in person.
Prior to No Fault Divorce legislation, you may have had to attend Court if there was a dispute between you and your ex. But now the option to contest a divorce without a genuine legal reason has been removed, it is far less likely that you will need to appear in a courtroom.
Despite this, there are still rare occasions where divorcing couples may have to appear in Court to finalise the dissolution of their marriage.
Read on to find out more or get in touch with our specialist Divorce Lawyers for further legal advice.
When Would a Divorce Need to go to Court?
If your ex believes there is a genuine legal reason that you cannot get a divorce, they could contest it and you may need to attend a Court hearing. However, this is rare and the reason given must fall into one of the categories listed below:
Validity of the marriage – if your marriage was never valid, you will not be able to obtain a divorce. This will only apply if the marriage was not conducted within the law of the country you got married in.
Jurisdiction – the Courts in England and Wales will only have jurisdiction over a divorce if at least one spouse is living in England or Wales. This will need to be confirmed during the application process. If your ex believes that this isn't the case, they may be able to contest the divorce.
The marriage has already ended – if your marriage has already been formally dissolved, the divorce can be disputed. This may be because the marriage or civil partnership was legally ended in another country.
If you find yourself in a situation where you need to attend Court, our expert Divorce Lawyers can guide you through the process and make sure you're prepared at every stage.
Want to speak to one of our Family Law team?
Fill in your details and one of our team will call you back