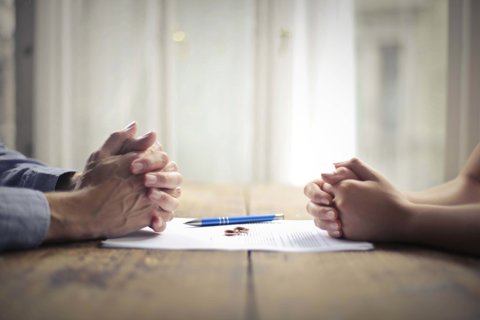 What a Fair Divorce Financial Settlement Should Look Like
Posted on: 5 mins read

A fair divorce financial settlement will completely depend on yours and your family's circumstances.
What you might think is fair, your former partner might disagree with and vice versa. But when dividing your matrimonial assets, it's important to remember that what the Family Court might consider fair doesn't always mean an equal split of 50/50.
Most couples try to aim for an amicable divorce, but if your divorce finances go to Court, the Judge will aim to divide your assets so that you can still meet your housing and living costs, and would ideally reflect your lifestyle while you were married. But you have to take into account the fact that the same matrimonial resources need to provide for two homes now rather than one.
Our Divorce Solicitors offer a personal and friendly service, so we advise you on what a fair divorce financial settlement should look like for you.
Who Gets What in Divorce?
The Courts in England and Wales will always look at your unique situation, which means there's no set formula for deciding who gets what in divorce, although the Court do follow a number of criteria which set out what it should consider when making a decision. So your divorce financial settlement might look different depending on a few different circumstances.
What Your Divorce Settlement Might Look Like If:
You Have Children
The Court will always consider the likely needs of the children before anything else when dividing assets in divorce. This includes making sure that both the children's caregivers have the funds to support them properly, while obviously taking your assets and respective incomes into account. This means that a person with a bigger income and therefore better mortgage borrowing capacity might need less of the available capital to meet their needs. So the person with the smaller income, might be able to keep more than half of what is available.
The Court may also make provision for the parent who spends most time with the children to stay in the family home, if it suits yours and your children's needs best. For example if the family home is closer to their school.
At Simpson Millar, the Solicitor handling your divorce can also help you with your child arrangements so you can rely on one expert Family Law Solicitor to help you with every aspect of your separation.
There's a Large Gap in your Salaries
It's not uncommon for one person in a marriage to earn more than the other, but when you get married you share matrimonial assets. This means that even if you paid for something with your salary, your partner could be entitled to it in divorce.
And if your partner stopped working to look after the children, they may be entitled to spousal maintenance payments as well, as the English and Welsh Courts view being a stay-at-home parent no differently from a parent who has a full time job. So the Court won't view the contribution of a wage earner as being greater than that of a home maker.
You Have Inheritance
You must disclose any inheritance you have, along with other financial resources, when you are looking to finalise financial issues following divorce.
Your former partner is likely to have an interest in any inheritance you have if it has already been mingled with jointly owned family assets, for example if you invested the money into your family home.
But if the inheritance has been kept in your sole name, your former partner might only be entitled to a part of it if the division of your other matrimonial assets is not enough to meet their needs.
You've Not Been Married Long
If your marriage has been quite short, and there are no children, then the Court might be less likely to divide assets equally or at all, and are more likely to consider that you should simply keep what you own individually.
This isn't always the case and things can get messy when there are children and jointly owned assets involved. But generally the longer the marriage, the more financial ties you have, and the more likely an equal outcome will be, as long as both of your needs are met.
And the Court are not looking to divide every asset for the sake of it, rather a sharing of the total asset pot so taking one asset could offset your right to another.
Getting a Fair Divorce Settlement that Suits You
You should always get legal advice from a Divorce Solicitor before making any final decisions or entering into a Financial Order to be certain that your financial settlement is fair. This means it will take yours and your former partner's needs into account, as well as properly providing for any children.
Most couples manage to settle their divorce finances without going to Court, but a Divorce Solicitor can:
Help you understand what a fair financial settlement is
Help you with an application to Court if needed, either advising you or submitting the application for you
Recommend other experts, such as mediators, to help you and your former partner come to an agreement
Make sure you're financially protected for the future
Get in touch, today!
Fill in the form below to get in touch with one of our dedicated team members, or call our team today on: 0808 239 3465