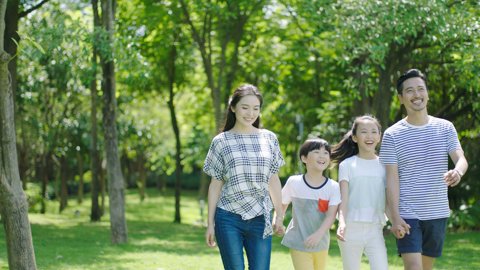 How Long Does it take to Get Personal Injury Compensation?
Posted on: 3 mins read

All claims are different so it's impossible to give a definitive answer to this question, but once you've accepted a compensation settlement offer, the money will probably arrive in 2 to 4 weeks.
Even in cases where the injuries are minor, there are a number of stages in the personal injury claims process before a claim can be settled.
Your Personal Injury Solicitor will need to establish whether or not the defendant admits or denies liability (fault) for the accident which caused your injuries. Depending upon the anticipated value or complexity of your claim, the defendant may have up to 3 months to investigate the claim and provide a response on liability.
To properly value a claim, it's necessary to obtain a medical report from an independent medical expert and to investigate any financial losses such as lost earnings. This may involve obtaining more than one medical report, perhaps from a range of medical disciplines.

While this means it can take longer for the claim to be settled, it puts us in a better position to push for a settlement that compensates you properly and genuinely meets your needs both now and in the future.
Once a claim is valued, your Personal Injury Solicitor will look to reach a negotiated settlement with the defendant. If a settlement can't be agreed, perhaps because liability is denied or because damages can't be agreed between the parties, we may need to issue Court proceedings and proceed to a Trial. However, only about 1% of personal injury claims in the UK reach Trial.
For free legal advice get in touch with our Personal Injury Solicitors. Ask if we can deal with your claim on a No Win, No Fee basis.
Should I Accept the Defendant's First Offer to Settle?
The defendant or their insurer may choose to settle at any time, and you do have the option of accepting whatever is offered. And it may even be the case that the other side actually makes a reasonable first offer.
In addition, the Court Rules allow a defendant to make offers in such a way that there are costs implications if they fail to match or beat the offer at Trial. For this reason, some defendants will make finely balanced offers designed to put you at risk of not beating the offer at Trial.

Your Personal Injury Solicitor will consider each settlement offer carefully and advise you whether the offer is reasonable or not. This is where the claim valuation you've been given following your medical report and our investigation of your financial losses could be crucial.
If the settlement you're being offered falls significantly short of what we believe you're entitled to, we may recommend you reject the offer.
If the other party admits full or partial liability and you've chosen to accept a sum of money, your compensation will probably arrive within 2 to 4 weeks.
How Much is My Claim Worth?
A personal injury compensation settlement consists of both General Damages and Special Damages. In basic terms, General Damages relate to the pain, suffering and loss of amenity. Special Damages relate to your financial losses such as lost earnings and out of pocket expenses. To properly value General Damages, a report by a medical expert is needed.

Obviously, we don't have the medical expert's prognosis until a report is obtained. Investigations may need to be taken to value Special Damages, for example, payslips need to be obtained. For the above reasons, it's not possible to accurately value a claim from the outset.
We're committed to making the claims process as simple as possible, answering any of your questions, no matter how small. We'll avoid using legal jargon and we'll keep you updated at every stage throughout your claim.
Get in touch, today!
Fill in the form below to get in touch with one of our dedicated team members, or call our team today on: 0808 239 3227