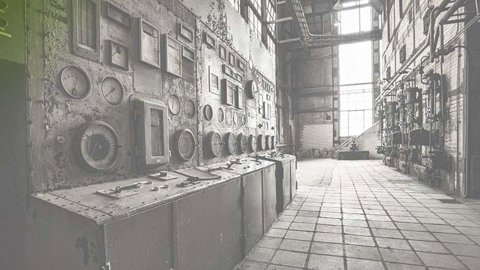 Over £200,000 Compensation for Asbestos Exposure at Work
Posted on: 3 mins read

Client Situation
Mr Clapton, 84, became ill in June 2018 with increasing shortness of breath and a dry cough, so booked an appointment with his GP.
The doctor booked him in for an immediate chest X-ray, which confirmed that he had fluid on his lung. There was no obvious explanation for this, as despite his age, he had never smoked and had been fit and healthy for his entire life.
Mr Clapton was booked in for a CT scan and he was diagnosed as having incurable epithelioid mesothelioma - a cancer of the lining of the lungs caused by asbestos exposure. Until his diagnosis, Mr Clapton had never suspected he may have an asbestos-related disease, as he hadn't been ill for any length of time and hadn't been exposed to asbestos for over 40 years.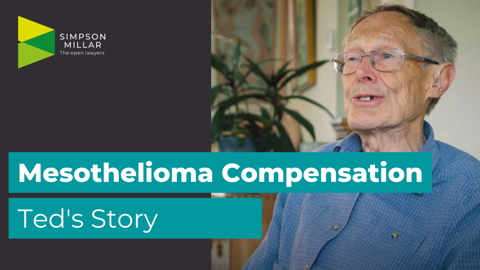 Mesothelioma Compensation Case Study - Ted's Story
Ted developed mesothelioma after working at a power station in the 1950s. Find out how we helped him secure compensation to help him and his family.
How We Helped
Mr Clapton was advised by the hospital to look into claiming compensation, who recommended he get in touch with our team of Industrial Disease Solicitors. Senior Associate Solicitor Anthony Waddington took on his case, and immediately began looking into Mr Clapton's work history, starting from when he left school in 1951, to find out when he could have been exposed to asbestos at work.
In 1956, Mr Clapton joined the South East Division of the Central Electricity Authority, which later changed names to the Central Electricity Generating Board (CEGB), which controlled the national power grid and was privatised in the early 1990s.
He told us that it was during this period that he was exposed to the asbestos which caused his mesothelioma at power stations he visited.
Mr Clapton worked at Northfleet Power Station while it was under construction, and although he didn't personally have to carry out any lagging work, he was required to inspect pipework just after it had been freshly lagged with Asbestos.
He believed it was during this period that he breathed in asbestos dust that was being produced by the laggers, as the area they used was open and not screened off in any way. Mr Clapton also later had to inspect the lagged pipework, releasing asbestos dust into the air as he worked and leaving traces of the substance on his face, hair, hands and clothing. It was even joked about by his colleagues that after working in this area he looked like a snowman due to being covered in asbestos dust.
While carrying out the inspection work, he was not provided with any personal protective equipment, such as a dust mask or gloves, and just wore his ordinary work clothes, a donkey jacket and a hard hat, and he touched the asbestos lagged pipes with his bare hands.
After taking redundancy from CEGB in 1991 at the time it was privatised, he retired and has not been exposed to asbestos since. Specialist Asbestos Solicitor Anthony Waddington was therefore satisfied that Mr Clapton's exposure occurred during his employment with the CEGB and Anthony approached the insurer of the Central Electricity Generating Board to claim compensation for Mr Clapton.
Our clients rate us as
'Excellent'

4.5 out of 5 based off 2457 reviews
The Outcome
Mr Clapton was awarded a total of £201,498 in compensation from the asbestos claim, and Anthony also obtained Mr Clapton's Industrial Injuries Disablement Benefit of £174.80 per week and a lump sum of £13,998 within 8 weeks of taking on the case.
Mr Clapton received an upfront payment of his compensation in the sum of £50,000 within 6 months of instructing Simpson Millar and the remaining settlement was paid within 12 months of his claim starting.
Get in touch, today!
Fill in the form below to get in touch with one of our dedicated team members, or call our team today on: 0808 239 0144