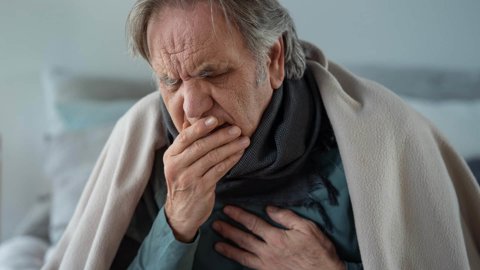 Making an Industrial Disease Claim During Coronavirus
Posted on: 3 mins read

Our Industrial Disease Solicitors have adapted our working methods to make sure we keep delivering for our clients amid the coronavirus pandemic.
Instead of face-to-face meetings, we're using phone calls, video conferencing and other tech to ensure we can keep delivering an effective and supportive service.
Many of the medical experts and support groups we work with have done the same, so if you're currently making a an Industrial Disease Claim, or thinking of taking legal action, you can be confident it won't be heavily disrupted by the pandemic.
For a free consultation and legal advice, get in touch with our Industrial Disease Solicitors. We may be able to manage your case on a No Win, No Fee basis – ask us for details.
Open Lawyers Open for Business
Our Industrial Disease Solicitors are working from home and we've sought to do everything possible to ensure the service we deliver to clients isn't compromised.
For example, we would often meet with clients in their home (in England or Wales), so we could gather vital details on where they worked and how they may have developed their industrial disease.
But since this is no longer possible, we've made the most of all the technology that's available, staying in touch by phone and using video conference systems such as Skype.
We're very mindful of the fact that many of our clients will be classed as "extremely vulnerable" to coronavirus and are therefore advised to take the following safety precautions.
Stay at home
Don't attend any gatherings
Avoid contact with someone displaying Coronavirus symptoms
A person who is shielding can only have visits from a person who is providing vital support, such as carers and healthcare professionals.
But if that person has developed an industrial disease, such as an asbestos related illness, and is claiming compensation, they need to have good lines of communication with their legal team too.
Meetings with clients are essential in order to gather information and, crucially, build a good relationship with them and ensure they're comfortable throughout the whole claims process.
So we're proud of how we've been able to adapt and maintain that contact that's so important to our clients.
Carrying Out Medical Assessments
Again, we've had to move to carrying this out remotely. After taking on a case, we'll arrange for our clients to undergo an independent medical assessment. The specialist carrying out the assessment will then compile a report, outlining the client's condition and giving a prognosis.
It's a crucial part of an industrial disease claim as it helps us to confirm if your symptoms have been caused by your work and, if so, calculate the value of your claim and identify your future care, support and rehabilitation needs.
But with social distancing in place, we're arranging for medical examinations to be carried out by a video or telephone consultation rather than in person where at all possible. At the same time, important documentation is being sent and reviewed by email.
Many of the specialists we work with have been happy to switch to this new way of working. Since social distancing may be something we have to live with for some time, it's great to see that we've been able to respond so quickly to massive changes in the world and keep delivering for our clients.
Charities and Patient Groups
A key part of our service to clients is ensuring they get the care and support they need to help them live with their condition - and this remains the case even in the current circumstances.
Our Industrial Disease Solicitors have close links to patient organisations, charities and consultants, and will help our clients access their services where necessary and appropriate. Many of these have moved their services online, so people with a work related disease can still interact with specialists and others in a similar situation remotely.
We hope this is reassuring if you're in the middle of making a claim, or considering claiming compensation for an industrial disease. Our advice at any time would be don't delay getting legal advice, so you can get the care and support you need as soon as possible. That remains the case today, so even if we can't meet face to face, you can be sure that we're still here to help you.
Get in touch, today!
Fill in the form below to get in touch with one of our dedicated team members, or call our team today on: 0808 239 0144