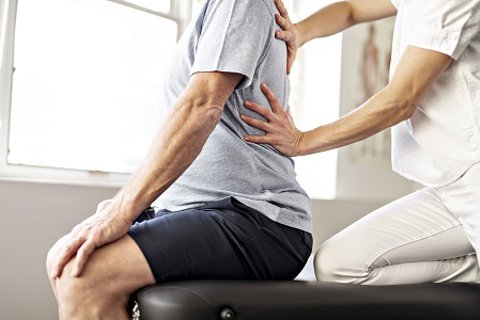 Why Simpson Millar are Backing Injury Prevention Week 2020
Posted on: 2 mins read

As a law firm that deals with personal injury and medical negligence claims, we see the impact that accidents and injuries have on people's lives.
Some serious injuries can mean they'll never work again and need round the clock care and support, but even less serious injuries can still have an effect for a long period of time.
We wanted to take the time in Injury Prevention Week 2020 to look at ways in which you can protect yourself from accidents and injuries in all the key areas of your life.
We've looked at accidents at work, pedestrian and cyclist accidents and also accidents and incidents in hospitals.
Preventing Injury at Work
Even though the UK is one of the safest places to work in the whole world, we've still got a lot of work to do to stop people being injured at work. There are a number of ways we can do this from more protection for whistleblowers to giving more funding to the HSE.
Particularly in the time of Covid-19, it's even more important than ever that people are protected at work. You can read the full article here.
Keeping Cyclists and Pedestrians Safe
In 2018, it's estimated that 27,811 serious accidents happened on the roads in the UK. Since the pandemic, many more people are choosing to ride bikes and walk than take public transport so conversations around safety and injury prevention are even more important than ever.
Some of the key things that have been introduced during lockdown to avoid accidents and help prevent injuries are wider pavements, making parts of city centres traffic free and introducing cycle only segregated roads.
It remains to be seen if these safety measure stay in place after Covid-19 is under control. To see the full content, click here.
Preventing Medical Negligence Incidents and Injuries
The NHS staff do an amazing job for us all, but mistakes do happen and they can have very serious consequences. Often mistakes aren't caused by one nurse or doctor, but are systemic failures that need addressing.
There are ways that the NHS are tackling medical mistakes. One of the key ways is by encouraging early reporting of mistakes. When this happens, it means that NHS Trusts can address these issues as quickly as possible, hopefully avoiding anyone else getting injured.
You can read more about the issue of medical accidents in hospitals here. 
Key Points for Injury Prevention Week
It's important that we as a society and as individuals do all we can to prevent injuries and accidents and there are so many ways we can do that.
We also do need to hold local authorities, employers and the NHS accountable when things do go wrong so that we can protect other people from being hurt too.
If you need help and advice after an accident or a medical mistake, call and speak to one of our specialist Personal Injury or Medical Negligence Solicitors.
Contact the team at Simpson Millar Solicitors
You can call us Free on 0800 260 5010
Or complete the form below and we will get in touch to discuss how we can best help you.