Divorce Solicitors often see a surge in enquiries in January, with the New Year prompting unhappy couples to look to start afresh. But research by Simpson Millar has found that many myths around divorce are rife, with lots of people unaware of what rules and restrictions are in place.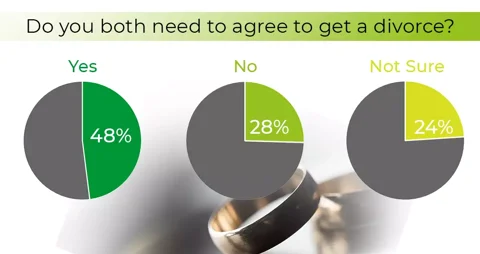 More than half of UK adults don't know that in some circumstances, their spouse's consent is required to end the marriage. If you want to divorce on the grounds that you've been separated for two years, you'll need permission from your ex-partner before proceeding further. Otherwise, you'll have to attribute blame or wait for five years of separation.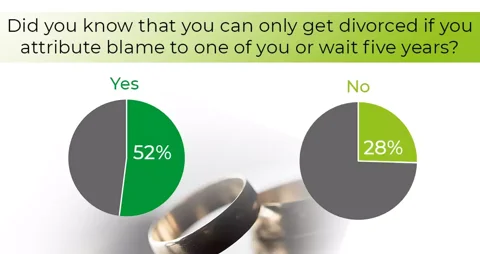 You can only get a divorce if you attribute blame to one of you (in the absence of consent to a divorce based on two years separation) or if you wait five years. 
Under current divorce law in England and Wales you must prove that your marriage has broken down for at least one of the following reasons:
Adultery
Unreasonable behaviour, ranging from showing a lack of love or affection to domestic abuse
Desertion
You've been separated for more than 2 years, although both must agree to divorce
You've been separated for at least 5 years, and can divorce even if your husband or wife disagrees.
However, more than half of UK adults are unaware of these requirements, and nearly half don't know that apportioning blame to a spouse is the only way to get a quick divorce (a divorce finalised in under two years).
Our clients rate us as
'Excellent'

4.5 out of 5 based off 2457 reviews
Nearly four in ten people are prepared to be dishonest so they can speed up their divorce. For instance, they may accept 'fault' in order to have a divorce petition accepted. Interestingly, the survey revealed that for many, lying in Court to fast-track a divorce is no more or less serious than other misdemeanours.
For example, 22% believe lying during divorce proceedings is no worse than missing a doctor's appointment, while 17% consider lying no worse than pulling a sickie at work. However, being dishonest during Court proceedings is classed as perjury, which carries a maximum penalty of seven years imprisonment and/or a fine if found guilty of contempt of Court.
A Decree Absolute will legally end your marriage, but it doesn't end existing financial commitments between you and your former spouse. That means you need to apply to the Court for a Financial Order to protect your wealth, including any assets you may acquire in the future, such as an inheritance. Otherwise, your ex may be entitled to stake a claim to some of your money.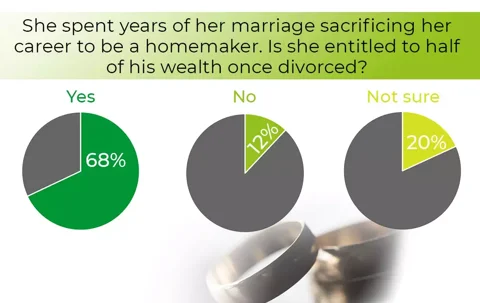 A woman's earning potential can reduce drastically if she gives up her career to build a home and bring up children. Her career progression can either slow down considerably or grind to a total halt, while her partner's earnings climb up the ladder can continue unimpeded. So if they get divorced, a woman who has given up her career to have a family should be entitled to half of her husband's wealth and maintenance payments for their children.
Our clients rate us as
'Excellent'

4.5 out of 5 based off 2457 reviews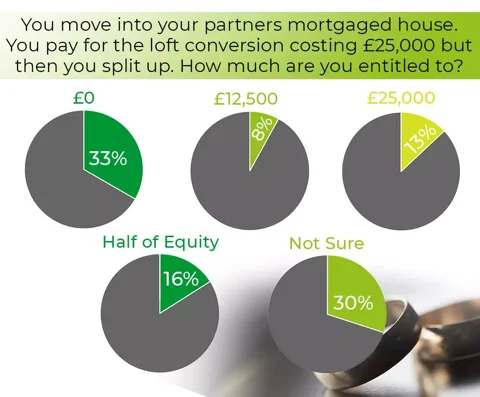 If you move into your partner's house and the mortgage is in their name, you have no legal claim to it if you split up. So if you're planning to make any sizeable financial contributions to the property, such as funding major home improvements, you need to ensure the details are in writing. Otherwise, you have no legal entitlements in the event of you separating.
Our Divorce Solicitors offer expert legal advice and can deal with your divorce from start to finish.
Get in touch, today!
Fill in the form below to get in touch with one of our dedicated team members, or call our team today on: 0808 239 3465