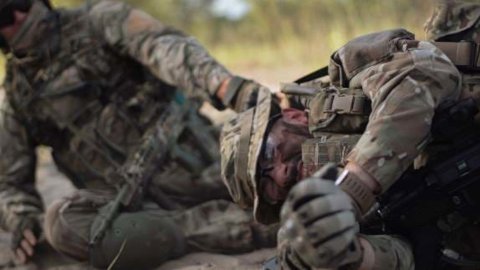 Ex-Soldier Gets Six-Figure Settlement for Back Injury
Posted on: 2 mins read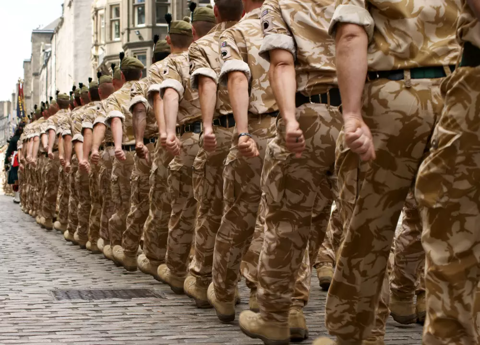 Soldier's Deployment on 10-Day Tour Hampered Recovery from Back Injury
While on an Army tour in Afghanistan, our client Mr P came under fire and tried to climb down from the turret of his armoured vehicle at speed.
As he was climbing down from the vehicle, his foot slipped and he fell backwards, landing on his back.
He was withdrawn from his Forward Operating Base for medical investigations and diagnosed as having suffered a suspected slipped disc.
After around a month of treatment, Mr P was partially recovered, but was still experiencing symptoms, taking medication and a long way from full fitness.
Nonetheless, he was returned to his Forward Operating Base, although with some restrictions on his duties. In particular, he was signed off from live operations and sitting in one position for a long time.
But shortly after Mr P's return to his Forward Operating Base, he was advised he was needed for a ten-day patrol on a Warrior vehicle. 
Mr P suggested to his superior officers that he wasn't fit for the patrol, but was told he wouldn't be given dispensation.
The patrol involved ten days of travel on a Warrior armoured vehicle and travelling at speed over very rough terrain, which caused repeated trauma to his back.
This caused his back pain to get significantly worse, and Mr P had to return early from the tour and be signed off from his duties.
Mr P never recovered from the exacerbation to his injury that was caused by going on the patrol, and was medically discharged from the Army.
How We Helped our Client
Mr P approached our specialist Military Claims Solicitors for a free claims assessment and we agreed to help him claim compensation, acting on a No Win, No Fee basis.
A successful claim would allow him to manage the financial losses that came with being discharged from his job, and access any specialist treatment and support he'd need to live with his back injury.
We arranged for Mr P to be seen by a spinal surgeon and a consultant in pain medicine, who both compiled reports outlining his condition.
They both agreed that Mr P would have made a good recovery from the original injury if he hadn't been sent on the ten-day patrol.
We also arranged an independent assessment from a consultant psychiatrist, who prepared a report detailing how his injury had affected his mental health, and for a specialist GP to comment on his medical management.
In addition, an employment consultant was instructed to assess the impact of his back injury on his Army career, and how the injury had affected his military and civilian career options.
With these reports, we could accurately work out how much compensation Mr P should claim, so he would get enough to address both his short and long-term needs.
The Ministry of Defence (MoD) didn't admit fault, so Court proceedings were brought on Mr P's behalf.
What was the outcome for our client?
The MoD's lawyers agreed to attend a Settlement Meeting and we negotiated a fair compensation settlement without having to proceed to a Trial at Court.
Mr P was awarded £190,000 in compensation, which will give him a significant level of financial security for the future.
Would you like to speak with one of our Military Claims Specialists?
Fill in your details and one of the team will call you back or if you need to speak now call us on 0808 239 0244