Medical Negligence in UK Hospitals Under Special Measures
For free legal advice call our Medical Negligence Solicitors and we will help you. Ask if we can deal with your claim on a No Win, No Fee basis.

We're rated
'Excellent'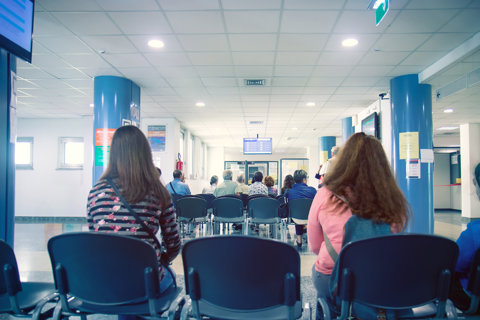 Helping people with Hospital Negligence Claims
Over the last decade, we've seen a number of hospital trusts be placed into special measures. If you or a loved one has suffered medical negligence at one of these trusts, we could help you get the compensation and support you're entitled to.
We offer a Free Claims Assessment where one of our experts will listen to you and try to understand what's happened, look at the evidence and then let you know if we think you have a potential claim.  
Our team deal with people every day who have been affected by medical negligence. In the cases of these trusts it has been identified that there are things which need improvement. We see this as a good thing that they have been identified but the fact in some cases patients have been affected must also be recognised and addressed. We work with these people to get justice for negligence which should not have occurred and hold these trusts to account.  
We know that the consequences of medical negligence can be devastating and the thought of taking legal action can be overwhelming. We have hundreds of years of combined experience and pride ourselves on having a supportive and friendly approach.
Get in touch today to see if we can help you.
What are Special Measures?
If, during an inspection, a hospital is identified as not providing the appropriate standard of care and potentially putting patients at risk, the Trust in charge of the hospital will be placed into special measures by the NHS Trust Development Authority (TDA) or Monitor for Foundation Trusts.
Some reasons a trust may be placed under special measures include:
Failure to provide the correct medication.
Provision of poor standards of care.
Patient welfare being put at risk
Abuse of patients by staff members;
Patients not being given enough food and drink;
Increased levels of infection;
Incorrect medication being delivered;
Low staffing;
Failure to obtain informed consent for treatment and medication.
After a Trust has been put into special measures, a plan will be developed to improve the hospital's standards and regular reviews will be carried out. There will usually be a timeframe of 12 months for a trust to make improvements after being placed under special measures.
NHS Trusts put in Special Measures
Medway NHS Foundation Trust.
First placed under special measures in July 2013.
Medway is still in special measures and has been classed as needing "further urgent support" because it has made little progress since 2013, other than in its maternity services department. This trust is rated to be inadequate overall which has caused "major concerns".
Burton Hospitals NHS Foundation Trust
North Cumbria University Hospitals NHS Trust
Sherwood Forest Hospitals NHS Foundation Trust
Tameside Hospital NHS Foundation Trust
United Lincolnshire Hospitals NHS Trust
These trusts have made progress in recent years, but they still face challenges related to the number of areas identified as inadequate or requiring improvement. Additionally, significant concerns still remain around leadership, strategic direction, culture and engagement within the trusts.
Each of these trusts will be re-inspected approximately six months after the last inspection.
The other NHS Trusts in special measures include:
East of England Ambulance Service NHS Trust
Norfolk and Suffolk NHS Foundation Trust
London Barking, Havering and Redbridge University Hospitals NHS Trust
King's College Hospital NHS Foundation Trust
Hillingdon Hospitals NHS Foundation Trust
Shrewsbury and Telford Hospital NHS Trust
University Hospitals of Leicester NHS Trust
Nottingham University Hospital NHS Trust
University Hospitals of Morecambe Bay NHS Foundation Trust
Liverpool University Hospitals NHS Foundation Trust
East Kent Hospitals University NHS Foundation Trust
University Hospitals Plymouth NHS Trust
North Staffordshire Combined Healthcare NHS Trust
North Tees and Hartlepool Hospitals NHS Foundation Trust
Why Choose Simpson Millar?
Our Medical Negligence Solicitors are leading specialists in this area of law. Here are just some of the reasons you should choose Simpson Millar to help you start to rebuild your life after suffering an avoidable medical error:
No Win, No Fee Medical Negligence Claims
We can handle most medical negligence claims on a No Win, No Fee basis – so you won't need to worry about paying any legal fees unless your claim is successful. You will need to have insurance in place, but our Medical Negligence Lawyers can assist you in taking out this cover.
Get in touch for a free claims assessment where we'll let you know the different funding options that could be available to you based on your individual situation.
Meet some of our medical negligence solicitors
Awards & Accreditations
A number of our Clinical and Medical Negligence Solicitors are members of the Law Society's Medical Negligence Panel and AvMA Solicitors Referral Panel.
Check our full list of accreditations or browse the many awards we have won for our work. This includes several wins at the Personal Injury Awards.
Simpson Millar subscribes as a member of the AvMA Lawyer's Service and The Society of Clinical Injury Lawyers
Get in touch, today!
Fill in the form below to get in touch with one of our dedicated team members, or call our team today on: 0808 239 6043