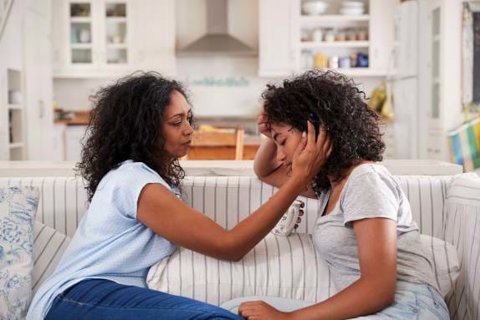 Prince Harry "breaking the cycle" and Supporting The #ParentsPromise
Posted on: 3 mins read

Prince Harry has hit the headlines this week after starting an important debate about breaking the chain of a childhood disrupted by his parents, and not wanting to pass this on to his own children.
Preventing passing on fractured childhood memories and unhappier times is something that many parents can relate to. We know you want to do your very best for your children, but children often find themselves stuck in the middle of whatever difficulties their parents are facing now or have faced in the past.
Another Prince, the former popstar, once sang "No child is bad from the beginning... they only imitate their atmosphere". When that happens, as Prince Harry has vowed to stop, the cycle of unhappiness can be passed on, and on through generations.
Nobody is perfect, of course, and we can all no doubt look at our own lives and experiences and say, "I'll do it differently". I know I have.
You would hope that we're living in more enlightened times now and that Prince Harry will avoid criticism for speaking out about his damaged childhood. This might not be the case, but we should listen to his words and hope they'll persuade other parents to look at whether they're really doing things differently for their own children.
Breaking the Chain of Childhood Trauma
If you're worried about passing an unhappy childhood onto your children, help is at hand.
Whether by accident or design the stars have aligned for Prince Harry, with important announcements from children charities and other organisations this week about the steps they're taking to make changes.
A number of organisations have come together to support the launch of The #ParentsPromise.
Two of the organisations, OnlyMums and OnlyDads, are coming together to present specialist training for legal professionals working with separating parents.
Supported by our Head of Family Law, David Lister, we'll be working with Clinical Psychologist Dr Angharad Rudkin, to look at Henry's Story. The story is about a 10-year-old boy, his experiences of on-going parental tension and the impact upon his own life and happiness.
The 6 week programme will look at understanding why putting children first really is best thing for both children and their parents. Our Family Law Solicitors are excited to be a part of this programme so we can continue to help families work through their issues.
""The #ParentsPromise helps parents make a positive commitment to their children today, in case of a relationship breakdown tomorrow.""

The Positive Parenting Alliance

Aiming to create a genuinely child-focused society
When writing this, I was reminded of a blog that I wrote a couple of years ago, that began:
"Over 240,000 children in the UK each year experience the separation of their parents.  Sadly, this means that over one third of children will see their parents split before they turn 16 years of age.  Even though a relationship breakdown is increasingly common, whether parents are married or cohabiting, the effect this has on children is not always predictable and perhaps often underestimated."
People are becoming more aware of this, and with Family Courts straining under the increase in children cases, it falls on all of us as parents to do our bit for our children.
As I said in my blog, "If you can't do things by agreement, there is a risk that relationships between parents become so strained that the children's needs are overlooked, meaning an inevitable impact upon their relationship with either or both parents.  Perhaps the best way is if you try to put yourself in your children's shoes and think how a situation might feel for them."
Hopefully the #ParentsPromise and Henry's Story will both better our understanding and more importantly make a difference. Prince Harry would no doubt readily endorse these steps towards change and our team of Family Law Solicitors support this step towards prioritising your children in family law issues.
Get in touch, today!
Fill in the form below to get in touch with one of our dedicated team members, or call our team today on: 0808 239 3465