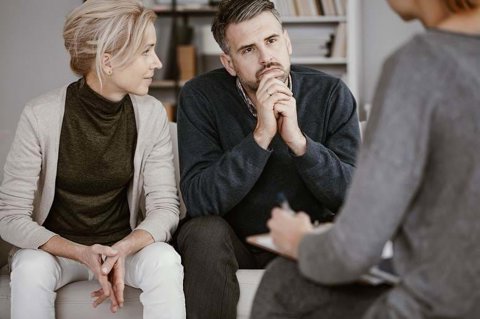 Divorces on Hold for six Days in UK!
Posted on: 3 mins read


From 4pm today filing for divorce in the UK won't be possible for six days ahead of "the biggest shake up in divorce law for 50 years", with introduction of the no fault divorce.
April 6 2022 marks the official introduction of a change in the law that allows estranged couples in England and Wales to file their applications for a divorce without apportioning blame to one party or the other.  This is called "No Fault Divorce".  However, between now and then, the current Government Online Portal will be closing down and this means no new divorce applications will be accepted until then.
The changes have been widely welcomed by Family Lawyers as a positive step in attempting to remove much of the animosity traditionally associated with the divorce process.  It is also expected to help alleviate some of the pressure that's been placed upon the Family Court by reducing challenges and easing the administration.
How do I File for a Divorce?
In the past, the shortest time you would have to wait to secure a divorce without blaming the other party has been two years, and then the divorce itself might take another six to nine months.
That means blaming your spouse for the breakdown of the marriage, in order to secure an more immediate divorce, has been a more attractive option than languishing in uncertainty for two years or more, assuming they consented to a divorce.
From April 6 2022, that changes. Couples will have the option to divorce without blame.
Solicitors and unrepresented parties can continue to progress a divorce using the updated Government Divorce online portal.  But new applicants for "No Fault Divorce" will be able to skip the two-year separation period meaning the time taken to wait for a divorce is substantially reduced, although the process once started is likely to take a similar time as before.
Do I Have to go to Court?
Not unless you, as a couple, absolutely cannot agree on the outcome of your divorce. Any challenges are intended to be limited to whether the Family Court of England and Wales have jurisdiction to decide the divorce, as opposed to another country's courts.    
No-fault Divorce is intended to help keep things civil and promote a constructive approach to what comes next for you and your family.
That includes agreeing what is in the best interests of your children and being fair and reasonable when it comes to the division of any financial assets, such as the home or a pension.
Do I Still Need a Lawyer for a No-Fault Divorce?
Many couples choose to conduct their own divorce, but still require expert guidance from a Family Lawyer when it comes to their financial situation. That doesn't change under the new law.
If you have property, money and debts to sort out you may still need a lawyer to advise you on the range of possible outcomes and how to ensure any agreement reached is fair and legally binding, to ensure a financial "clean break" if able. 
Also, there may be issues relating to care of your children that cannot be agreed, with which you may need support and advice.
Our clients rate us as
'Excellent'

4.5 out of 5 based off 2452 reviews
How Much Will it Cost?
The Court fee when seeking a no-fault divorce will remain the same as in any other divorce (£593) but Simpson Millar also offer a Fixed Fee divorce of £600 (inc VAT) for helping you with the divorce itself.
The costs in relation to financial proceedings or child arrangements are really down to the individuals involved and the complexity of their circumstances.  Much will be dictated by how well they work together to agree an outcome including attending upon Mediation together if necessary to try and agree matters without the need for applying to court. 
If things are amicable and you're both on the same page, Simpson Millar offer a fixed price and a single lawyer divorce service called Separating Together, that could potentially save you thousands as opposed to a contested case involving 2 separate law firms.
Want to speak to one of our Family Law team?
Fill in your information and one of the team will call you back.