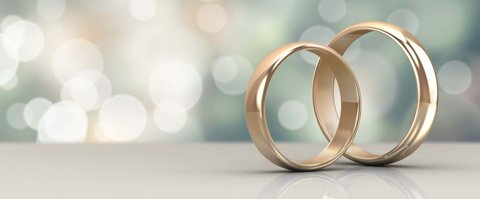 Celebrity Divorces – Why You Should Follow Kimye's Lead
Posted on: 4 mins read

When you open any magazine you can expect to see a divorcing celebrity couple or two. Bill and Melinda Gates, Jeff Bezos and Mackenzie Scott, Kanye and Kim Kardashian have all hit the headlines recently with their A-list splits.
And it's not just divorce, Angelina Jolie and Brad Pitt have been fighting for their children and their share of the news print for 5 years, showing that regardless of wealth, the complexities of family life and separation are not always easy. And in this case, after a 5 year battle which was no doubt costly, Brangelina seem to have ended up in the same position as they started out, with 'shared custody' of the children.
Jolie and Pitt aside, there seems to be a trend lately among celebrity separators where they are approaching their divorces in an amicable way, or at least that is what they would have the public think.
Every divorce is different, and most don't involve millions (or billions) of pounds of assets, but many look to the celebs as a good example of what we can do in our own lives. If that is a lesson in sensible negotiation and a civil division of assets in divorce, it might not be a bad lesson to learn.
If you're thinking about getting a divorce, here's what we think you could learn from these high profile divorcees who are separating well:
1. Using a Lawyer Doesn't Mean Going to Court
Sadly, when people hear the word 'lawyer' or 'solicitor' they automatically think about Court. The reality is most divorces don't end up in Court even if there are disputes or disagreements involved.
As a Family Law and Divorce Solicitor, diffusing tension and conflict between separating couples should always be a top priority. And the knock-on effect of this means that Court can often be avoided. If going to Court adds to conflict, then separating couples can lose sight of what a fair outcome should be.
If you're struggling to agree on the terms of your divorce, such as how you want to arrange your finances or childcare, don't wait until you need to go to Court to get help from a legal expert.
"Letting some guy in a black robe decide your future and your kids' future is not the best way to go, especially now our courtrooms are so congested as a result of underfunding and all the cases coming in as result of the pandemic." Laura Wasser for The Guardian, a Los Angeles Attorney who represented Angelina Jolie and Kim Kardashian.
Although this image is not quite the same in our Courts, the reality is. If your divorce goes to Court, a stranger will make a decision that will affect the rest of your life based on reading a bundle of papers and hearing a few hours of evidence.
Early intervention from either a mediator or Divorce Lawyer means you're more likely to resolve your issues sooner, and at a cheaper cost.
It also means we can give you a personal service, get to know your situation and you'll still have a say in the outcome of your finances.
2. Conflict Now Means Costs Later
Getting a divorce can be expensive, but it doesn't have to be. Some couples spend tens of thousands of pounds just deciding who gets what and end up spending more than they are arguing about, leaving the matrimonial pot much reduced.
We know it's hard having to split your shared assets and you might feel sure that you want to keep certain things for yourself.
Sadly if your former partner is also steadfast on what they want the outcome of your divorce to be, you might need support in trying to sort things out. Intervention from a mediator, Divorce Lawyer, and if things go that far, a Judge in the Family Courts might be necessary. But there are lots of chances along the way to resolve things amicably.
3. You Should Get Advice No Matter What Your Divorce Looks Like
Many couples who divorce, often on friendly terms, avoid legal advice altogether.
But by avoiding advice and doing things DIY, there is a risk that one person ends up with an unfair split of assets, with assets like pensions left out of consideration, or a failure to consider the effect of any tax consequences.
If a 'final order' is made then there is no going back, or worse perhaps couples don't get a "clean break" and risk future financial claims.
A lack of consideration of what the childcare arrangements will look like also mean you might have to return to Court long after separation, because things weren't sorted out at the outset.
For example, Angelina Jolie and Brad Pitt only made temporary child custody arrangements at the beginning of their divorce. And it has taken 5 years to resolve as we have seen this week, and depending on who you listen to, it doesn't seem they can even agree on whether it's ended!
This shows how important it is to make sure you leave no stone unturned in trying to resolve your issues amicably on divorce and separation at the outset, so you won't have to go back to a Divorce Solicitor or into a Courtroom years down the line.
Getting legal advice from a Divorce Solicitor means you can be sure that every aspect of your divorce will be reviewed so you can get the best outcome and a clean break even if you and your former partner are on friendly terms. It makes sure that nothing will get missed.
If you're getting a divorce, get in touch with us and we'll be more than happy to advise you on any and every aspect of your separation to make sure you get a clean break now, not years down the line.
Get in touch, today!
Fill in the form below to get in touch with one of our dedicated team members, or call our team today on: 0808 239 3465