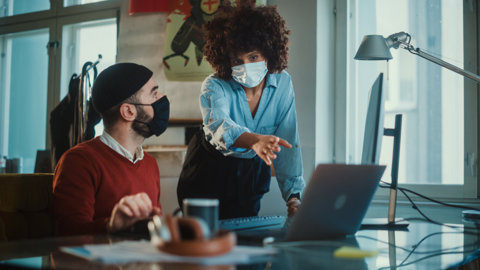 Contact with Your Child in Care during Coronavirus
Posted on: 3 mins read

If your child is in foster care, there's no doubt that the current Coronavirus restrictions are having a dramatic effect on your arrangements for contact with them. This is likely to be a really difficult time for you and for them.
Child Care Proceedings Solicitors have looked at the issues, the legal position and offers some potential short-term solutions which could help you.
No Face to Face Contact during Coronavirus pandemic
We know that many Local Authorities have introduced a blanket restriction on any direct (face to face) contact. The reason this restriction is in place is to minimise the risk of spreading Coronavirus to children and contact supervisors. Local authorities are also struggling with staff illness and just don't have enough staff available to supervise contact along with the fact that many of the centres where contact takes place are closed.
For most children in foster care, seeing their parents and other family members is a vitally important part of their lives and sense of security, and something they look forward to. The lack of contact will be upsetting for both children and their families.
To try to reduce the impact on children and families, some Local Authorities are using technology to help make alternative arrangements for contact visits so that children can keep in touch with their families. They've been using phone calls or video calls such as Skype, FaceTime or Zoom. This is really helping children and their families to keep up their contact visits at this really difficult time.
What Does the Law Say?
When a child is in care, the Local Authority has a duty to allow "reasonable contact" between the child and the parents. Sometimes the Court will have made an Order specifying what level of contact is "reasonable" but in most cases, the decision about what is "reasonable" is left in the hands of the Local Authority. As a result, how often contact takes place varies from child to child.
When children are in temporary foster care, contact tends to take place much more often than when a child is in long term foster care. The age of the child, the child's own wishes and feelings and the events that have led to the child going into foster care are all factors that social workers will take into account when deciding how much contact will take place.
What's also critical, but often overlooked in my experience, are the views of the child's parents.
The law in England and Wales says that whenever a Local Authority is making an important decision about a child in their care they should consult with the parents if practical. Sometimes, this sort of consultation sadly only happens once every 6 months when the child's "looked after" review takes place, when parents should have the chance to express their views.
If social workers think that all contact between the child and the parents should come to an end, they can only do this by going to Court to ask a Judge to allow them to suspend contact, unless the suspension is for 7 days or less.
What Does this Mean for You?
If social workers are planning to reduce your normal level of contact they should, in almost every case, be talking to you about this and seeking your views


If the social worker has decided that it's not safe for face to face contact to take place, they should be looking at alternative arrangements to allow you and your child to have contact – this can include contact by phone or video


If the social worker has decided that no contact can take place, they must go to Court to ask a Judge to authorise this, unless it's for 7 days or less


If contact arrangements are restricted in any way, the arrangements should be kept under review and the restrictions should last no longer than absolutely necessary.
Public Services are under enormous strain at the moment, and social workers are facing huge challenges in carrying out their day to day work. As a result, it's important to approach this problem with some flexibility and understanding, and to be realistic about what can be achieved.
But this shouldn't impact on the importance of keeping regular contact with your child in care. Even if you can't see your child in person, in most cases social workers should be looking at other creative ways of making sure that the link between you and your child isn't lost.
If you've got concerns, please speak to your social worker, but if you can't reach agreement or you're worried about what's happening to your child during the Coronavirus crisis, our experienced Child Care Proceedings Solicitors can help you.
Want to speak with one of our care proceedings team?
Fill out your details and one of our team will call you back