Personal Injury
Melanie Burden
Partner, Head of Employer's Liability - Serious Injury
Melanie is a Partner at Simpson Millar and a Serious Injury Solicitor. She originally qualified as a Barrister and was called to the bar in 1995, becoming a Solicitor and being admitted in 2001.
Melanie leads a national team of Serious Injury Solicitors who specialise in life changing injuries including brain and head injury claims, spinal injury claims, amputation accident claims, burn injury claims and bone fracture claims arising from a variety of accidents.
She handles a small case load of catastrophic injury claims ensuring clients a dedicated and personal level of service. 
Melanie specialises in complex cases often involving multiple parties with Construction Worker Accident Claims and Railway Worker Claims. She is known for her particular expertise in Brain and Head Injury Claims and Chronic Pain Compensation Claims including Complex Regional Pain Syndrome (CRPS), Fibromyalgia and Functional Neurological Disorder (FND). 
Melanie prides herself on taking the stress out of litigation for her clients and communicating with them in clear, open language. Most importantly she is here to listen, help, guide and support her clients every step of the way. Melanie offers home visits and video meetings to suit her clients' needs.
She promotes early rehabilitation to achieve the best possible outcomes for her clients. Melanie is also a passionate advocate of mediation, Alternative Dispute Resolution (ADR) and Joint Settlement Meetings and is committed to finding a swift resolution pathway for her clients to explore alternatives to Trial, settling the case in a less stressful environment wherever possible. 
Melanie is a founding member of Simpson Millar's Major Trauma Unit where she works collaboratively with colleagues in other specialist areas in the firm to offer help where there are legal solutions to additional challenges you can face after suffering a life changing injury.
Melanie is also a Member of the Association of Personal Injury Lawyers (APIL), The Law Society, Gray's Inn and the Institute of Leadership and Management.  She is proud to be a panel Solicitor and keen supporter of the specialist CRPS charity Burning Nights, the Spinal Injuries Association and the Child Brain Injury Trust.
Awards
Melanie was awarded Claimant Team of the Year at the Personal Injury Awards.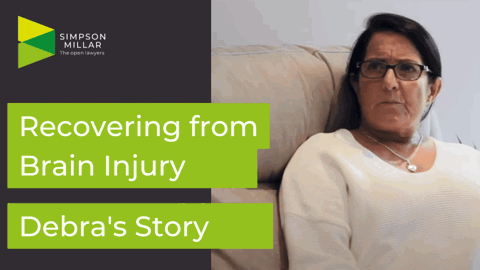 How Melanie Helped Our Client Debra
We were able to help Debra after the accident to take away some of the stresses and seek financial help and treatment following an injury she sustained on her bike.
Other Success Stories
£660,000 settlement for a 28-year-old lady who suffered a crush injury to her hand in an accident at work which triggered Complex Regional Pain Syndrome (CRPS), leaving her needing to have a Spinal Cord Stimulator fitted to manage her pain. 
£500,000 secured for a 60-year-old lady who sustained a crush and degloving injury to her leg in an accident at work that left her with significant scarring and limited function in her ankle. 
£120,000 settlement for a 25-year-old man who sustained a head injury after his car was struck by another vehicle crossing his path of direction. 
£140,000 compensation for a 52-year-old lady who suffered an electrocution injury caused by faulty wiring on the plug of a hair dryer she was using while staying at a hotel. 
Outside of Work
In her spare time, Melanie enjoys playing the piano, running, cycling and keeping fit at the gym. 
She is a passionate supporter of Grassroots Football and spends her weekend following her son's football team Flixton Juniors AFC Flixton Wanderers U14 whom Simpson Millar are proud to sponsor.
Melanie is also passionate about education and is a Governor at a local primary school.
Get in touch, today!
Fill in the form below to get in touch with one of our dedicated team members, or call our team today on: 0800 260 5010