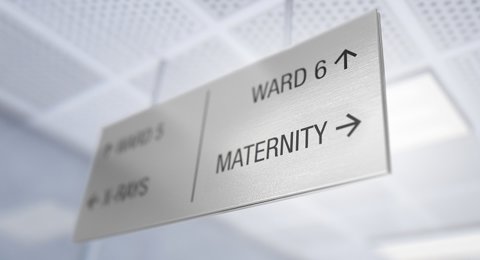 Supporting Families Affected by Maternity Services Medical Negligence
Posted on: 2 mins read

NHS maternity services include the care pregnant mothers receive during the antenatal period, as well as during the birth itself and postnatally. While the majority of NHS maternity services are delivered without incident, it's not uncommon for mistakes to happened.
So if you have any concerns that the standard of care you received was below an acceptable standard at any stage of your experience with NHS maternity services, our team of Medical Negligence Solicitors offer free legal advice and guidance.
We offer a free consultation, and if we take on your case, we can act on your behalf and communicate directly with the NHS to raise your worries. We can obtain all medical records and, where appropriate, will instruct an independent medical expert to comment on the standard of care you received. If you decide to make a claim, we may be able to act for you on a No Win, No Fee basis – ask us for details.
What Problems Can Arise?
Most harm in maternity services results from problems with systems and processes that determine how care is delivered. This was the conclusion of a recent report by the Healthcare Safety Investigations Branch (HSIB), which identified a number of common patient safety risks. These include:
Delays in recognising complications during the antenatal period
The quality of handovers between staff
Mismanagement of Group B streptococcus
The failure to recognise the need for a neonatal team during the birth of a large baby
Our Medical Negligence Solicitors are here to support families who have been affected by these issues, or other problems when using NHS maternity services which may give rise to a claim. We have a strong track record of helping our clients get substantial compensation following medical negligence in maternity services. For example:
Our specialist team understand that going through legal channels might seem daunting to you and can be very distressing. But rest assured that we're dedicated to making the process as straightforward as possible, showing empathy and support every step of the way.
Medical negligence claims can lead to new procedures and policies being introduced at NHS institutions, which may prevent similar mistakes in the future and ensure that lessons are learnt.
Recent news that the Government has announced an independent review into maternity services at East Kent Hospitals University NHS Foundation Trust demonstrates why it's so important to shine a light on potential issues within maternity services across England and Wales.
This new review comes amid reports that at least 7 preventable baby deaths have occurred at the Trust in the last 4 years, and is designed to ensure that lessons are learnt from these tragedies, not just in East Kent, but across the whole country.
Carly Saxon, a Senior Associate Medical Negligence Solicitor at Simpson Millar, commented, "Through our work we see families devastated by the consequences of substandard care and often they come to us seeking answers to unanswered questions. We are here to provide support through this process and to ensure their concerns are investigated thoroughly."
Get in touch, today!
Fill in the form below to get in touch with one of our dedicated team members, or call our team today on: 0808 239 6043