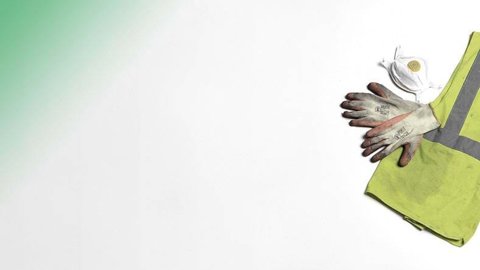 What State Benefits Can I Claim if I Have an Industrial Disease?
Posted on: 1 min read

If you become ill or disabled as a result of a work related disease, you may be entitled to claim a form of government benefit called Industrial Injuries Disablement Benefit (IIDB). However, the amount you receive will depend on your individual circumstances.
A claim for IIDB is a claim for benefits to the Department of Work and Pensions (DWP) and is separate from any civil (personal injury) claim pursued against your employer. At Simpson Millar we often deal with industrial disease claims on a No Win, No Fee basis - ask us for details.
For more information on what type of support you're entitled to receive from the state, get in touch with our Industrial Disease Solicitors.
FAQs about state benefits for an Industrial Disease
Once an application for IIDB is submitted, a DWP medical advisor will assess the level of your disability on a scale of 1 to 100%. Usually, a person will receive IIDB if they are assessed has having a 14% disability (or above) resulting from a disease caused by work. However, the amount received will vary depending on the level of disability that's determined at assessment.
A person with a 20% assessed level of disability could expect to receive around £35.80 a week, but a person with a 100% level can receive up to £179 a week. Mesothelioma sufferers are usually determined to have a 100% disability without the need for an assessment.
If you are suffering from certain types of Industrial Disease, you can claim IIDB if the events that caused it occurred while you were employed or on an approved employment training scheme or course.
The IIDB scheme covers diseases including:
Occupational Asthma
Deafness caused by noise exposure
Asbestos-related illnesses, such as Mesothelioma, Asbestosis and Pleural thickening
Osteoarthritis of the knee in coal miners
Chronic Obstructive Pulmonary Disease
Hand Arm Vibration Syndrome
Pneumoconiosis or Silicosis caused by coal or rock dust
To find out if the Industrial Disease you are suffering with is covered by the IIDB scheme, speak to one of our specialist Industrial Disease Solicitors.
You are not eligible for IIDB if you were self-employed at the time of the event that triggered your illness took place, however some sub-contractors, even though technically self-employed, may still be eligible in certain circumstances.
Depending on your circumstances, you may be eligible for other state benefits to help you cope with your industrial disease, such as:
Constant Attendance Allowance (CAA) - This is available to accident victims with a 100% assessed level of disability who required daily care.
Exceptionally Severe Disablement Allowance - If you're assessed at one of the top 2 rates of CAA and need permanent and constant care and attention, you can claim £71.60 on top of the CAA rates.
Reduced Earnings Allowance (REA) - This may be available to you if you can't do your usual job or other work with similar pay because of your industrial disease, and you have a disability or injury which began before 1 October 1990.
Pneumoconiosis Etc. (Workers' Compensation) Act 1979 – In addition to IIDB you may also be awarded a lump sum depending upon the type of disease you are suffering. Despite the name of the Act it also covers a number of disease types.
You could be entitled to a lump sum from the DWP if you have one of the following:
Bilateral diffuse pleural thickening
Byssinosis
Diffuse mesothelioma
Pneumoconiosis
Primary carcinoma of the lung when accompanied by asbestosis or bilateral diffuse pleural thickening
To be eligible, your condition must have been caused by your employment and you're receiving IIDB for one of these diseases. You must also claim within a year of the decision to award you IIDB. The amount you will receive will depend upon the disease and your age at the time of assessment.
Furthermore, in order to receive a lump sum under the 1979 Act, you must not have brought a Court action or received any industrial disease compensation from your employer prior to receiving this award. You can, however, be in the process of claiming from your employer and still receive the award.
Receiving an award under the 1979 Act does not preclude you from then bringing a civil claim for compensation on top of any government lump sum awarded.
Dependents of a person who has died from a dust-related disease may also be able to make a claim, as long as they act within a year of the individual's death.
Yes. You can still get IIDB if you're receiving:
A state pension
Incapacity Benefit
Contribution-based Jobseeker's Allowance
Contribution-based Employment and Support Allowance
If you are claiming any of the following benefits, IIDB will affect what you can receive:
Income Support
Income-based Jobseeker's Allowance
Income-related Employment and Support Allowance
Pension Credit
Housing Benefit
Working Tax Credit
Universal Credit
Council Tax Reduction may also be affected if you are receiving IIDB.
Diffuse Mesothelioma Payment Scheme 2008
If you have been diagnosed with Mesothelioma and aren't eligible for compensation under the Pneumoconiosis etc (Workers' Compensation) Act 1979, you could get a payment through this alternative scheme, set up in 2008.
This scheme may apply if you were exposed to asbestos while you were self-employed or exposed through a family member, for instance by washing their clothes.
DMPS
If you have been diagnosed with Mesothelioma and your employer is dissolved and no longer trading and there is no insurance to cover any civil claim against that employer, you can still claim a one-off payment through this scheme.
Get in touch, today!
Fill in the form below to get in touch with one of our dedicated team members, or call our team today on: 0808 239 0144