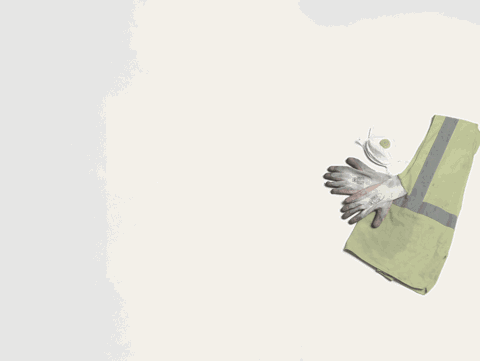 Who is Most at Risk of Developing Work-related Asthma?
Posted on: 1 min read

Work-related asthma can be caused by prolonged or repeated exposure to allergens or irritants in the workplace. People who work in certain industries will be exposed to these more often due to the nature of their work, such as:
Bakery and flour mill workers
Spray painters
Engineering and metalwork workplaces
Farms and agricultural workplaces
Hospitals and healthcare facilities
Pet shops, zoos, and animal laboratories
Woodwork and carpentry workplaces
Occupational asthma symptoms can become more severe with time, and may persist even if a person takes strong asthmatic medication or removes themselves from a harmful working environment.
If you believe your asthma symptoms are the result of exposure to allergens or irritants at work, get in touch with our Industrial Disease Solicitors. We offer a free initial assessment of your case and we may be able to handle your claim on a No Win, No Fee basis – so ask us for details.
FAQs about Work-Related Asthma
Employers in England and Wales have a statutory duty to control an employee's exposure to fumes, dust and impurities, including allergens or irritants that can cause asthma. These duties are now embodied within the Control of Substances Hazardous to Health (COSHH) Regulations, which state employers must:
Assess the health risks caused by hazardous substances in the workplace;
Assess exposure levels and put preventative measures in place if hazardous substances are identified;
Restrict exposure by implementing systems of ventilation and/or extraction if prevention isn't possible;
Provide personal protective equipment if the use of a substance can't be reduced.
Any breach of these regulations could form the basis of an occupational asthma compensation claim.
Employers must also make sure members of staff are aware of potential risks in the workplace and know what preventative measures to take when working with hazardous substances. Furthermore, they must regularly monitor their employee's exposure to allergens and irritants and ensure they are aware of the risks and symptoms of occupational asthma. Additionally, employees should be encouraged to report any symptoms straight away.
Common asthma symptoms include:
Coughing
Wheezing
Tightening of the chest
Difficulty breathing
At first, you may not connect your asthma symptoms to your working environment so it's important to think about whether you may have been exposed to anything harmful that could have triggered your condition. Speak to your GP about what could be causing your asthma as they may be able to help you establish if something harmful in the workplace has caused or exacerbated your condition.
If you start developing signs of work-related asthma, you should also raise the issue with your employer. By flagging it up as soon as possible they may be able to make changes to your job so it is safer for you, and potentially stop your asthma from getting worse.
An occupational asthma claim must be made within 3 years of the date you knew that you were suffering with the condition. It's therefore best to seek legal advice as soon as possible after your diagnosis.
Our Industrial Disease Solicitors have years of experience representing clients with work-related asthma and helping them obtain the compensation they're entitled to. If we take on your case, we'll gather evidence of your employment history to pinpoint when the harmful exposure took place. And we'll arrange an independent medical assessment, so the cause of your asthma can be identified, along with a longer-term medical prognosis.
We offer a free, initial consultation and may also be able to visit you at home (in England and Wales) to explain the options open to you.
Get in touch, today!
Fill in the form below to get in touch with one of our dedicated team members, or call our team today on: 0808 239 0144