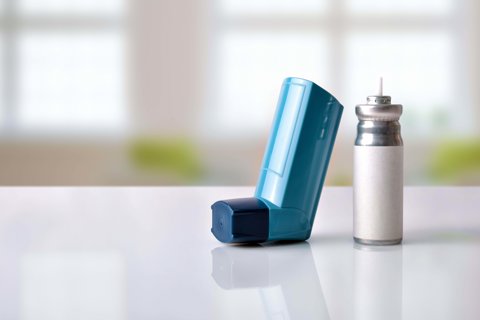 Occupational Asthma | How to Claim Following a Diagnosis
Posted on: 1 min read

If you've started to develop asthma symptoms at work, you could have what's known as occupational asthma.
Occupational asthma occurs when substances – or asthmagens - in the workplace are breathed in over a period of time. Symptoms may not appear immediately as it takes time for the immune system to become sensitive to triggering substances.
But once the immune system has become sensitised, any interaction with the allergen, dust, or other irritants at work can result in asthma symptoms such as:
Coughing
Tightness of the chest
Wheezing
Irritated eyes
Shortness of breath
If you've developed any of these symptoms, or your existing asthma has worsened as a result of your job, you could be entitled to Industrial Disease compensation. Get in touch with our expert Industrial Disease Solicitors to find out more about how we could help you.
To look at the causes of occupational asthma, we need to recognise the categories that fall underneath it. There are two main types of occupational asthma, these are allergic occupational asthma and irritant induced occupational asthma.
What Causes Occupational Asthma?
Allergic Occupational Asthma
This is the more common type of occupational asthma that we see. It is caused by asthmagens in the workplace that trigger an allergic reaction by narrowing the airways and making breathing difficult.
Some common examples of asthmagens that cause allergic reactions include:
Flour dust – usually found in bakeries and flour mills
Wood dust – largely affecting joiners and carpenters
Isocyanates (typically found in spray paint) – used in vehicle spray painting
Animal aeroallergens (fur, feathers, dried urine) – affecting people who work with animals
Metal working fluids – usually found in engineering industries
How to Claim for Occupational Asthma
Free Claims Assessment

When you first get in touch with us, we'll offer you a free claims assessment where we'll listen to your situation and let you know if we think you have a strong claim.

Investigating your claim

If we're able to take on your case, the next step will be investigating your work history to identify when and where you were harmfully exposed to the substances that caused your asthma.

Arranging medical assessments

Your dedicated Solicitor will arrange for you to be seen by a medical expert. They'll compile a report outlining your condition as well as how it's affecting your life and the future impact it could have on you.

Valuing your claim

When we've gathered all the relevant documents and information, we'll be in a better position to value your claim and calculate how much you compensation you should receive.

Contacting your employer

We'll approach the employer responsible for your condition on your behalf and inform them of the details of your claim.

Settlement of your claim

We successfully settle most of our Industrial Disease claims out of Court. We'll do all we can to obtain a fair settlement for you without going to Trial. But if you do need to appear in a courtroom, we'll make sure you're prepared and supported throughout.
Can My Employer Be Held Responsible?
Under the Control of Substances Hazardous to Health (COSHH) Regulations, an employer is responsible for assessing the risks of substances in the workplace and putting measures in place to protect employees' health.   
This could include considering safer alternatives wherever possible or providing protective equipment such as masks and gloves.
If your employer has failed to do this and you've developed occupational asthma as a result, you could have grounds to claim compensation against them or their insurance company.
Our Industrial Disease Solicitors will investigate your working conditions on your behalf and identify whether your employer had sufficient policies in place to keep you safe. Don't worry if you don't have all the details of your employment to hand, our team are experienced in these types of claims and will use their expertise to find evidence that supports your claim.
How Will the Matter be Funded?
We usually deal with our Industrial Disease claims on a No Win, No Fee basis. Get in touch with our experienced team today for further information.
Get in touch, today!
Fill in the form below to get in touch with one of our dedicated team members, or call our team today on: 0808 239 0144