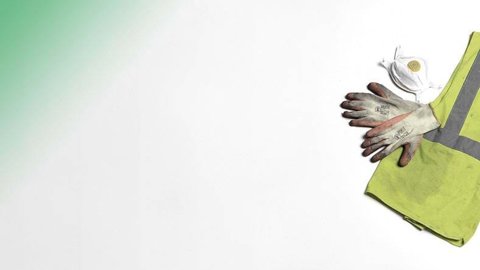 Making an Industrial Disease Claim after Death of Victim
Posted on: 3 mins read

If a loved one has died from a work related illness or industrial disease, you have 3 years from the date of their death in which to make a claim for compensation, provided they died within 3 years of being diagnosed with a work related illness or disease.
While a Court in England or Wales can grant permission for a claim to be pursued beyond this time limit in certain circumstances, this is not very common.
Our Industrial Disease Solicitors deal with compensation claims on behalf of spouses and relatives of people who have died as a result of a work related illness or disease.
See Case Study: £130,000 Compensation for Mesothelioma Widow
We represented the widow of a man (Mr S) who had been exposed to asbestos at work, and later died from Mesothelioma - an asbestos related cancer of the lining of the lungs.
We can also advise you on the process of an Inquest related to an asbestos disease.
For free legal advice on making a claim get in touch with our specialist team of Industrial Disease Solicitors. Ask if we can deal with your claim on a No Win, No Fee basis.
Who Can Make a Claim after Death?
The Executors or Administrators of the deceased person's Estate are entitled to make a claim on behalf of the Estate if the person died of an industrial disease, such as Asbestosis or Mesothelioma.
In most cases there are two elements to the claim to be made after a loved one has died.
The first is the deceased's claim which survives for the benefit of the Estate. This includes a claim for general damages, for the pain, suffering and loss of amenity suffered by the deceased, together with special damages, that is financial losses for such things as lost earnings, cost of care, services and medical expenses.
When any compensation is paid out on behalf of the Estate it will be distributed as per the terms of the deceased's Will. If the deceased did not have a will then the compensation will be distributed according to the rules of intestacy.
Additional Money for Dependants
An industrial disease compensation settlement may also include money directly for the deceased's dependants, to compensate them for the financial losses they've experienced. Typically the dependants are the deceased's spouse, partner of child. For instance, they may have paid out funeral expenses and been forced to cope with a loss of household income.
Furthermore, the deceased may have performed countless other important duties at home, such as looking after children or caring for a disabled family member and these would also need to be reflected in the amount of the compensation settlement.
While no amount of money can make up for the emotional impact of their loss, the final settlement should, in financial terms, put the person/s claiming back in the position they would have been in had their loved one not passed away.
A spouse or civil partner of the deceased may also claim for a bereavement award, currently awarded in the sum of £12,980 in England and Wales.
Evidence Needed to Make a Claim
Our Industrial Disease Solicitors need to establish beyond doubt that the deceased was suffering from a work related illness or industrial disease that was directly caused or made worse by their working environment, and that their employer was negligent and failed to keep them safe.
We will therefore require full details on the deceased's working history so we can identify what potential hazards they may have been exposed to and when it occurred. This can help us determine which employer should be held responsible for the person's industrial disease.
Witness statements from relatives and past colleagues may also be required, so we have a more comprehensive picture of their working life and the conditions they were exposed to day-to-day. We may still be able to pursue a claim even if the employer we hold responsible is no longer trading, as in many cases, their insurer can still be located.
We will also need to gather medical evidence to confirm the diagnosis and to prove that the medical condition was work related.
Get in touch, today!
Fill in the form below to get in touch with one of our dedicated team members, or call our team today on: 0808 239 0144