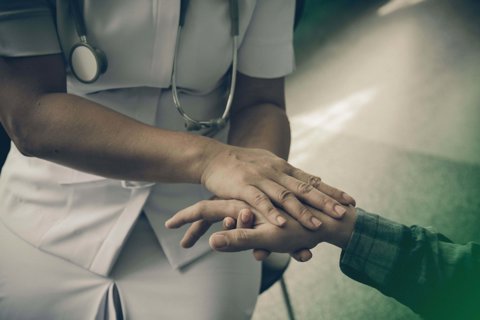 Industrial Injuries Disablement Benefit Explained
Posted on: 1 min read

You may be eligible for Industrial Injuries Disablement Benefit (IIDB) if you become ill or disabled because of a work related disease. The amount you could receive will be determined by your individual circumstances, such as the severity of your illness.
Our Industrial Disease Solicitors can advise you if the condition you are suffering with is covered by the IIDB scheme, and help you claim appropriate compensation. However, we should stress that a claim for IIDB is separate from any personal injury claim you may wish to pursue against your employer.
Get in touch with our Industrial Disease Solicitors for free legal advice and we'll be happy to discuss what options are open to you. We often handle Industrial Disease claims on a No Win, No Fee basis – ask us for details.
How IIDB is Calculated
The amount of benefit you may receive will be determined by the level of your disability, which will be assessed by a medical advisor. They will measure your condition on a scale of 1 to 100%. A person must usually be assessed at 14% disabled at least in order to receive payment.
According to Gov.uk guidelines, a person with a disability assessed at 20% could receive £35.80 a week in IIDB payments. A 50% disability assessment would equate to £89.50 a week, and a person with a 100% disability could receive £179 a week. We should stress, however, that these amounts are only a guide, so any actual payments would depend on the specifics of your case.
FAQs about Industrial Injuries Disablement Benefit
You may be eligible to claim IIDB if you developed one of the 70 diseases covered by the scheme, including:
Asthma
Chronic Obstructive Pulmonary Disease (COPD)
Industrial Deafness
Pneumoconiosis (including silicosis and asbestosis)
Osteoarthritis of the knee
Vibration White Finger
Diffuse Mesothelioma
Other asbestos related diseases such as primary carcinoma of the lung
Unilateral or bilateral diffuse pleural thickening
Our Industrial Disease Solicitors can let you know if your condition is covered by the IIDB scheme, so get in touch and we can discuss your situation with you and whether you could make a claim.
You should be aware that if you were self-employed at the time you were exposed to the event that triggered your industrial disease, you will not be eligible for IIDB. However, in some circumstances, some sub-contractors could be able to claim. Again, our Industrial Disease Solicitors can advise you on this.
IIDB will affect what you can claim if you are receiving any of the following benefits:
Housing Benefit
Income-based Jobseeker's Allowance
Income-related Employment and Support Allowance
Income Support
Pension Credit
Universal Credit
Working Tax Credit
Receiving IIDB may also affect your Council Tax Reduction.
However, receiving IID will not usually mean that you will receive fewer benefits than you do now. You'll still be able to receive IIDB if you're already receiving:
Contribution-based Jobseeker's Allowance
Contribution-based Employment and Support
Allowance
Incapacity benefit
State Pension
If you're already receiving IIDB and there is a change in your circumstances, you must tell the Department for Work and Pensions.
This could include:
Changing your name or gender
Getting married or entering into a civil partnership
A change of address
Relocating to another country
Going to prison
A deterioration or improvement in the condition that you're claiming benefit for
If you have any questions about claiming state benefits for an industrial disease and claiming compensation from the employer responsible for your condition, get in touch with our team of expert Industrial Disease Solicitors for open, straightforward legal advice.
Get in touch, today!
Fill in the form below to get in touch with one of our dedicated team members, or call our team today on: 0808 239 0144