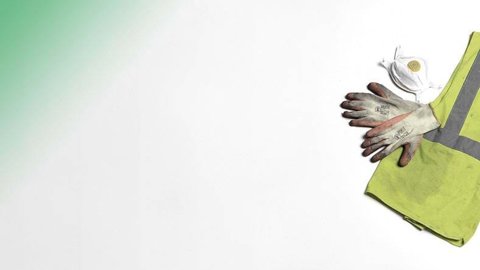 Industrial Injuries Compensation Explained
Posted on: 5 mins read

An industrial injury is any injury that can be directly attributed to your working environment and your employer's failure to protect you from risk.
This could be anything from exposure to Asbestos in the workplace and Work Related Hearing Loss to Hand Arm Vibration Syndrome (White Finger) and Repetitive Strain Injury.
Our Industrial Disease Solicitors offer a free consultation to current and retired workers in England or Wales who wish to discuss claiming industrial injuries compensation. We'll be happy to review your situation and advise you if your claim has a good chance of succeeding.
You may still be able to claim if the company you worked for has gone out of business, as the claim would be made against your employers' insurer at the time when you worked for that company.
For a free consultation with legal advice contact our Industrial Disease Solicitors. Ask if we can deal with your claim on a No Win, No Fee basis.
Industrial Injuries Compensation Cases
The amount of compensation awarded in industrial injuries cases varies depending on a variety of factors. Below are some of the cases which our Industrial Disease Solicitors and Litigation Lawyers deal with on a daily basis, along with some case studies showing the amounts of compensation awarded in these cases.
Asbestos Claims
Many people will have been exposed to asbestos at work as it was widely used as a construction and insulation material for many years. However, the ban on using asbestos materials will have come too late for those who were exposed to asbestos fibres on a regular basis at work.
We can help you make an asbestos claim if you believe an employer was negligent in exposing you to asbestos, perhaps by failing to issue personal protective equipment or ensuring adequate ventilation at your place of work.
Mesothelioma Claims
Mesothelioma is an asbestos disease that often affects people who have worked in construction, telecommunications, ship building and other heavy industries. Since many workers have been known to carry asbestos fibres on their clothing, family members can also be diagnosed with mesothelioma.
Since the signs of mesothelioma may take 3 or 4 decades to become apparent, establishing when and where you were exposed to asbestos and claiming compensation can sometimes be difficult. However, our Industrial Disease Solicitors have many years of experience helping people suffering from work related mesothelioma to secure compensation and rehabilitation support.
Hand Arm Vibration Syndrome Claims
Hand Arm Vibration Syndrome (HAVS) is also known as Vibration White Finger (VWF). If your job involves regularly using vibrating tools such as pneumatic drills and grinders, your employer must make you aware of the risk of HAVS or VWF and manage it accordingly. That can mean anything from limiting how long you spend using vibrating tools and ensuring vibrating equipment is well maintained.
So if they failed to do this and you've developed symptoms such as pins and needles and numbness in the fingers, a whitening of the fingers and problems with strength, grip and dexterity, you may be entitled to compensation.
Hearing Loss Compensation
Excessive noise in the workplace, either over a prolonged period or in a short intense burst, can cause permanent damage to a person's hearing. However, the nature of hearing loss means it can be many years until you become aware of any hearing loss symptoms or tinnitus, and due to the time that's passed, you may not be sure when and where you were exposed to the loud noise, or maybe the employer responsible is no longer in business.
Our Industrial Disease Solicitors are specialists in pursuing hearing loss claims, and if the company that employed you isn't trading anymore, we can still bring a claim against their insurer.
Pleural Thickening Compensation Claims
A person who inhales harmful asbestos fibres can suffer a scarring on the lungs known as pleural thickening. Since scar tissue forms over time, a person may not initially have symptoms, but signs such as chest pains and breathing difficulties could point to a problem. Even if you have a past smoking history, you can still make a claim for compensation.
Repetitive Strain Injury Claims
Employers should take steps to prevent repetitive movement and overuse of certain muscles, nerves and tendons in the workplace, or they risk their staff developing Repetitive Strain Injury (RSI). If your employer could and should have taken steps to avoid or minimise this risk and this led to your injury, you could be entitled to claim compensation.
Work Related Cancer Claims
Our Solicitors may be able to help you prove that your cancer is work related if it can be proven that you were negligently exposed to a known carcinogen in the workplace. This can include benzidine, cadmium and metalworking fluids.
Occupational Asthma Compensation
Your employer should carry out risk assessments and have processes in place to prevent workers being exposed to harmful airborne substances. This can include wood and flour dust, isocyanates from spray pains, industrial chemicals, bleach and metal working fluids. We can help you establish whether there is a link between your working processes and your asthma symptoms.
Exposure to Diesel Fumes Claims
Employers are legally obliged to take steps to prevent employees being exposed to hazardous substances at work, so if you've suffered short or long-term exposure to concentrated diesel fumes, you may be eligible for compensation.
Exposure to diesel fumes can lead to eye and skin irritation, as well as breathing problems, and may make pre-existing asthma symptoms worse.
Contact us for a free consultation with legal advice.
Industrial Injuries Compensation and State Benefits
The UK government offers a number of state benefit options to people who become ill or disabled as a result of their working environment. These are separate from any personal injury claim you're making against the company responsible.
Industrial Injuries Disablement Benefit (IIDB) is a claim for benefits to the Department for Work and Pensions (DWP), and can be claimed if your industrial injury happened while you were in employment, or on a recognised employment training course or scheme.
Our Industrial Disease Solicitors can let you know if your specific injury is covered by the scheme, but the list includes Occupational Asthma, Industrial Deafness and Asbestos related diseases such as Mesothelioma, Asbestosis and Mesothelioma.
Pneumoconiosis Etc. (Workers' Compensation) Act 1979  
This is a lump sum that can be awarded to sufferers of various industrial diseases, alongside IIDB payments.
Diffuse Mesothelioma Payment Scheme 2008
Employees who have been diagnosed with Mesothelioma may not always be eligible for compensation under the Pneumoconiosis etc (Workers' Compensation) Act 1979.
However, you may be able to claim for money under the Diffuse Mesothelioma Payment Scheme. We can advise you on this. The scheme may also be a good option for anyone who was exposed to asbestos either secondhand through a family member or while you were self-employed.
Constant Attendance Allowance (CAA) 
You can claim this if your industrial injury means you require daily care and your disability level has been rated at 100%.
Exceptionally Severe Disablement Allowance 
People eligible for one of the top 2 CAA rates can claim an extra £71.60 if they need round-the-clock care and support.
Reduced Earnings Allowance (REA)
If your industrial injury means you aren't able to perform your usual job or similarly paid jobs, and your injury occurred before October 1st 1990, you may also be eligible for this benefit.
Get in touch, today!
Fill in the form below to get in touch with one of our dedicated team members, or call our team today on: 0808 239 0144