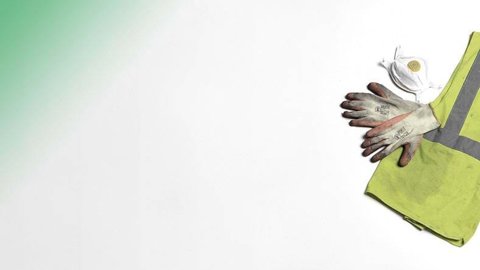 Industrial Disease Claims after an Employer has Ceased Trading
Posted on: 2 mins read

Symptoms of an industrial disease, such as asbestosis or work-related lung cancer, may not become apparent for many years, maybe even decades after the employment which caused it has ended. So by the time you make an industrial disease claim, the employer you worked for when you were exposed to the hazard that caused your condition may have gone out of business.
Undoubtedly, this is a common reason why many people choose not to make a claim for their industrial disease, injury or illness, as they assume that since the company they worked for is long gone, there's nobody they can claim against.
But many people are surprised to learn that even though the business that employed them is no longer trading, they can still make an industrial disease claim for compensation.
In cases where someone has died from a work related disease such as mesothelioma, a family member can make a claim on behalf of the deceased person.
For free legal advice get in touch with our Industrial Disease Solicitors – ask if we can deal with your case on a No Win, No Fee basis.
Employers' Liability Insurance Claims
It is, and has been for many years, a requirement for employers in England and Wales to hold insurance policies to cover them in case an employee is injured whilst in their employment. These are known as Employers' Liability Insurance policies.
These insurance policies also cover illnesses and diseases that become apparent in later life, and it's actually from these insurance policies that the majority of industrial disease claims are paid.
That's because the insurance policies in place at the time of employment continue to be valid long after the business they insured has gone out of business. Over the years, our Industrial Disease Solicitors have become experts at locating these insurance policies.
We also have access to huge databases that hold the details of insurance policies for thousands of UK companies as far back as the 1950s. So it's rare that we can't find an insurance policy to cover at least part of a person's claim.
In those cases where we cannot trace insurance for a company that's no longer trading, there are in certain cases schemes available so that a claim can be pursued.
So if you've suffered an illness or disease that was caused by your work, but thought you couldn't claim compensation because the business that employed you no longer exists; then get in touch with our Industrial Disease Solicitors to see if we can help you.
Our clients rate us as
'Excellent'

4.5 out of 5 based off 2455 reviews
No Proof of Employment?
The passage of time between your exposure to something harmful at work, such as hazardous chemicals, asbestos fibres or excessive noise, and becoming aware that you have an industrial disease, can create a further problem. You may have lost or destroyed any evidence that you worked with the company you believe is responsible and that company may no longer exist.
This, however, isn't a bar to making a claim for compensation. At the start of all industrial disease claims, we request works records from the employer to try to confirm dates of employment. But if the company isn't trading anymore, then records are unlikely to exist.
That's why we also request our client's National Insurance Records at the same time, as these will confirm the dates of employment and the name of the employer for every tax year from 1961 onwards. With this document, we're therefore able to prove employment, so can still proceed with an industrial disease claim against a company that has gone out of business and where no other proof of employment exists.
Get in touch, today!
Fill in the form below to get in touch with one of our dedicated team members, or call our team today on: 0808 239 0144