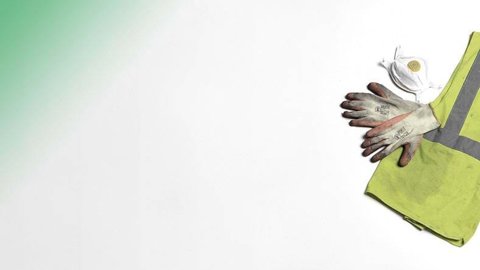 Industrial Disease Claim Time Limit – What You Need to Know
Posted on: 2 mins read

In England and Wales, there is generally a three year time limit for making personal injury claims, which industrial diseases, injuries and illnesses are classified as.
But with industrial disease claims, it's not quite so simple as looking at when an accident took place and calculating 3 years forward, as the health problems caused by the person's exposure to something harmful at work, such as asbestos, chemicals or loud noises, may take many years after the exposure to manifest.
That means a person may not feel any ill effects for up to 30 or 40 years after the exposure has ceased. However, the law recognises that it would be unfair to expect a person to make a claim for an injury or disease they don't yet know they have, so provision is made for that fact.
Our Industrial Disease Solicitors often meet people who assume they can't claim compensation for exposure to a hazard at work, because it was so long ago that they must have missed a time limit for making their claim. However, we have a strong track record of obtaining compensation for clients with work-related illness and injuries, even if the exposure happened a long time ago and the company responsible has stopped trading.
For free legal advice about claiming for an industrial disease that may have been caused many years ago, get in touch with our Industrial Disease Solicitors for a free, no-obligation consultation.
What Does the Law Say?
The law governing the time limits in personal injury claims states that a person has 3 years from the date that they knew or ought to have known that they had suffered a significant injury, and that it was caused by their work, in which to make a claim for compensation.
There are two points to remember:
The time limit for making your claim doesn't start running until you become aware that you have a significant injury
The time limit also doesn't start running until you make, or ought to have made, a connection between that injury and your work
If the injury, illness or disease you're suffering from has only presented itself within the last 3 years, then you'll be in time to make a claim even if you were exposed to whatever has caused it many years before.
Also bear in mind that even if you've suffered with an injury, illness or disease for more than 3 years but you didn't make the connection between that illness and your work until more recently, then you may still be within time to take legal action.
But remember, the area of law governing time limits for making claims can be very complicated. So if you suspect you may have a claim for an industrial disease, then you should seek legal advice as quickly as possible to avoid falling foul of the time limits.
Get in touch, today!
Fill in the form below to get in touch with one of our dedicated team members, or call our team today on: 0808 239 0144