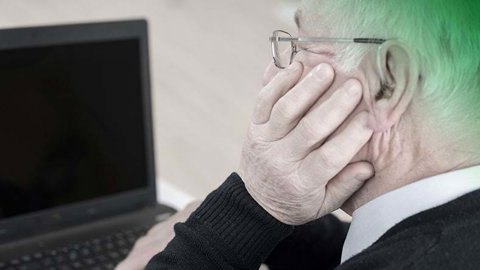 How to Claim for Industrial Hearing Loss
Posted on: 3 mins read

If you've noticed a change in your hearing and have worked in a noisy environment, you may be able to claim compensation for industrial (work related) hearing loss.
Employers are responsible for your health and safety at work, so adequate safety procedures must be in place to reduce the risk of industrial hearing loss. For instance, employees should be provided with hearing protection where appropriate and employees must not be exposed to excessive noise for too long.
Our Industrial Disease Solicitors are specialists in hearing loss claims and can advise you fully to help you obtain the compensation you're entitled to. Even if your hearing loss or tinnitus was caused many years ago and if the employer responsible is no longer trading, we may still be able to help you.
For free legal advice get in touch with our Industrial Disease Solicitors. Ask is we can deal with your claim on a No Win, No Fee basis.
Making a Hearing Loss Claim
If we take on your case, your Industrial Disease Solicitor will review your working history to identify the employer or employers responsible for your work related hearing loss and will look to trace their insurers.
Next, we will take a detailed statement from you, to get details on everything from your working processes to what kind of hearing loss symptoms you've been suffering from. In addition, we'll get in touch with any witnesses that can potentially support your claim, such as previous colleagues.
You will also be examined by a medical expert so we can confirm whether your work was a direct cause of your hearing problems. We should then ideally be able to prove that you're suffering from work related hearing loss, that your employer was negligent and failed to ensure your health and safety at work and that they should reasonably have foreseen that you were at risk of suffering with a hearing loss or tinnitus due to the noise exposure.
What is Industrial Hearing Loss?
When a person is exposed to loud noise at work they may go on to experience a deterioration of their hearing many years later. People working in industries such as construction, manufacturing, shipbuilding and engineering are particularly susceptible to industrial hearing loss, as they may have operated noisy machinery, such as pneumatic drills and grinders, on a day-to-day basis.
However, any noisy working environment can cause industrial deafness or tinnitus – an intermittent or continuous ringing, buzzing, humming or whistling in the ears that seemingly has no external source.
Industrial hearing loss can also be caused by exposure to a short burst of high frequency/intensity sound, which can result in sudden hearing loss rather than prolonged exposure over many years. This type of injury is called "acoustic shock" and may be experienced by call centre operators and engineers who wear a headset throughout their working day.
Signs and Symptoms of Industrial Hearing Loss
Damage to a person's hearing can be hard to detect and may only be noticeable once significant loss of hearing has occurred. So if a person starts finding it difficult to join in group or telephone conversations, or is having to turn the TV up louder than their family might like, it may be a sign that a hearing problem exists.
With most types of personal injury claims, you will usually only be able to make a claim within three years of your injury taking place. But with industrial disease claims, it can be many years before you become aware that you're suffering with a health issue that's been caused by your employment. You can therefore make a hearing loss claim within three years of the date that you knew you were suffering from the symptoms which may be years after the exposure.
Get in touch, today!
Fill in the form below to get in touch with one of our dedicated team members, or call our team today on: 0808 239 0144