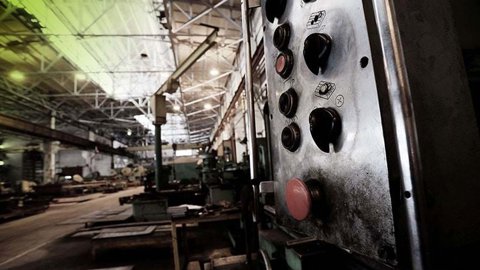 How Long Does it Take to Get Mesothelioma Compensation?
Posted on: 2 mins read

Our Industrial Disease Solicitors secured £113,000 mesothelioma compensation in six months for a client, another case settled for £200,000 compensation in 12 months, but some mesothelioma cases can take several years to conclude.
Various factors determine how long it takes to receive compensation in mesothelioma claims, these can include:
Time to trace your employer/s insurers (even if they went out of business years ago)
Time to gather evidence which proves you were exposed to asbestos at work which resulted is your mesothelioma
Time to gather evidence of your losses resulting from the disease
Time for the defendant's insurers to review the case and admit liability (fault) and if they don't
Time for our Solicitors to argue with the defendants about liability and where the matter cannot be compromised by agreement
Time for the matter to go through the process of Court proceedings
At Simpson Millar, our mesothelioma clients receive 100% of the compensation awarded.
For a free consultation to discuss claiming compensation for mesothelioma, get in touch with our Industrial Disease Solicitors and ask if we can deal with your claim on a No Win, No Fee basis.
FAQs about Mesothelioma Compensation
If you're suffering from and have been diagnosed with mesothelioma, you're entitled to make a claim for compensation. That means you can still take legal action even if your exposure to the asbestos that caused your condition occurred many years ago.
If a close relative has died of mesothelioma in the past 3 years, such as a parent or spouse, you may be able to claim as a dependent. We can advise you on this further, so ask us for details.
The amount of compensation a person receives in a mesothelioma claim will vary according to each claimant's individual circumstances. However, our Industrial Disease Solicitors have a strong track record of securing substantial pay-outs for our clients.
Once we have reviewed the details of your claim we'll be able to provide you with a guide as to how much mesothelioma compensation you could receive.
Mesothelioma is a cancer that's nearly always caused by asbestos exposure. As a result, it's most common amongst people who have worked in or lived near to industries which utilise asbestos, such as manufacturing, construction, aerospace and ship building, and also in workers who would've been regularly exposed to asbestos dust and/or fibres.
Specific trades where mesothelioma cases are common include plumbers, carpenters and electricians.
A person may also develop mesothelioma if they simply work in a building where asbestos is present and has been disturbed. As a result, many people with mesothelioma may be diagnosed with the condition without ever being aware that they were exposed to asbestos.
People can also develop mesothelioma where a family member brings home traces of asbestos dust or fibres on their clothing or footwear. We refer to this as 'secondary exposure' and quite often a claim can still be made for those suffering because of such exposure.
How Simpson Millar Can Help You
Our Industrial Disease Solicitors are specialists in carrying out detailed investigations into when and where people diagnosed with mesothelioma may have been exposed to asbestos. Since mesothelioma can take decades to develop, people with mesothelioma often can't be sure exactly where the exposure took place, and therefore who is liable to pay compensation.
However, we have considerable experience in investigating the potential source of asbestos exposure, and even if the employer responsible is no longer trading, we can still make mesothelioma claims against their historic insurance companies. If we're unable to trace their insurer, we may still be able to make a claim on your behalf through a UK government compensation scheme.
We'll also look at whether you're eligible for Industrial Injuries Disablement Benefit (IIDB) – a benefit provided by the state. Most people who have been diagnosed with mesothelioma are eligible and will receive £179 per week, backdated to the date they received their mesothelioma diagnosis.
We can also help you apply for a lump sum from the government where IIDB is awarded and the amount will depend upon your age at diagnosis.
We understand that claiming compensation for mesothelioma can be complex, overwhelming and distressing. But we're committed to providing clear and practical legal advice about your rights, and giving regular updates so you always know what's going in with your claim.
Get in touch, today!
Fill in the form below to get in touch with one of our dedicated team members, or call our team today on: 0808 239 0144