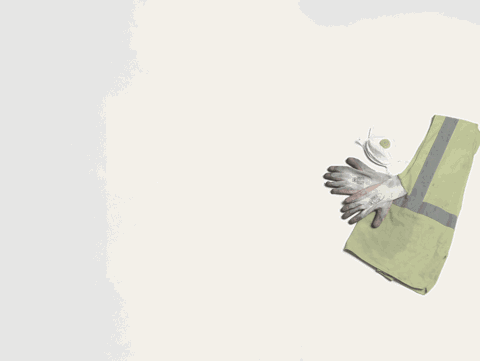 How Long Does an Industrial Disease Claim Take?
Posted on: 3 mins read

This depends on the specifics of your case, such as:
What type of industrial disease you're claiming for
Whether your employer admits fault
Getting specialist medical evidence to support your claim
Medical evidence is needed to prove a link between the industrial disease you're claiming for and the negligence or wrongdoing of your employer.
If we're satisfied that there is a direct connection, then you should be able to claim compensation.
For a free consultation and legal advice, get in touch with our Industrial Disease Solicitors. We may be able to deal with your claim on a No Win, No Fee basis (also known as a Conditional Fee Agreement) - ask us for details.
The Industrial Disease Claims Process Explained
The first stages of a claim should be fairly quick. The moment we receive an enquiry, the details of the claim will be taken by our team of vetting specialists, before being immediately passed to one of our expert Industrial Disease Solicitors.
We'll assess the claim and call you within 24 hours to take more information if needed, to provide you with legal advice, and to answer any questions you may have. From this moment, if your claim is accepted, a file is opened and standard letters, including a Conditional Fee Agreement will be sent out for consideration and signing.
Claims Process - First Month
We'll take enough information from you so we can prepare an initial draft statement and obtain your National Insurance Contributions schedule.
This is important in an industrial disease claim, especially if you've had several employers. The schedule allows for an accurate assessment and identification of all appropriate employers/defendants.
Once this is done, depending upon the industrial disease being claimed for, Letters of Claim will be sent out to the appropriate defendants (former employers) holding them liable (at fault).
In many industrial disease cases, however, medical evidence will be needed first to make sure there's a connection between the disease you're claiming for and your employer's wrongdoing or negligence; such as not providing personal protective clothing before working with Asbestos.
Claims Process - First 6 Months
During this period, all medical records will have been requested, and a specialist medical expert will be brought in to assess you and draw up a medical report on your condition. This will help us establish medical causation - a link between the disease and what might have caused it.
An assessment of the claim's value can be made within this time period too. Our Industrial Disease Solicitors are helped by a claims management system which allows for the smooth running of claims, reminders to take certain actions and steps to ensure each claim is processed as quickly as possible.
Claims Process - 6-12 Months
Once medical evidence is disclosed, we can request an early Interim Payment from the other party or their insurer, as long as partial or full liability (fault) has been admitted. An undefended compensation claim can quite often be settled within 12 months.
Claims Process Over 12 months
If the other party or their insurer doesn't accept responsibility, your case might have to be settled in Court. If this happens, an action may take much longer to resolve. The Court will issue directions for both parties to follow, leading up to a Trial.
A settlement without an admission of liability (fault) can still be achieved, however, but defended claims usually take anywhere between 18 months to 2-and-a-half years to resolve.
Impact of Coronavirus Pandemic
We should stress that the Coronavirus pandemic may cause slight delays to claims being made at present, and could continue to do so for some time to come.
Particularly impacted are the medical experts, especially those who specialise in respiratory diseases.
Fortunately, Simpson Millar have a number of dedicated experts able to prepare medical reports remotely, so there's no need for you to attend face-to-face meetings in this uncertain period.
Get in touch, today!
Fill in the form below to get in touch with one of our dedicated team members, or call our team today on: 0808 239 0144