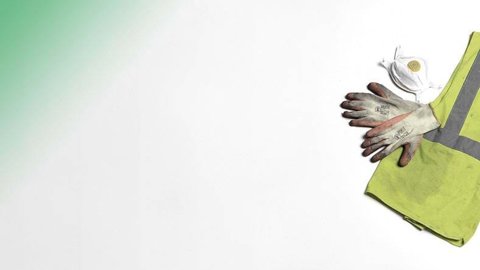 How Can I Prove I Have Occupational Asthma?
Posted on: 3 mins read

Kirstie Bork
Associate Solicitor-Advocate, Industrial Disease
If you suffer from work-related asthma, linking your asthma symptoms to your job can be difficult, so it's important to look for clues that suggest it may be work-related. For instance, are your symptoms worse on working days and then improve over the weekend or when you're on annual leave?
You may therefore need to see your GP and discuss the possibility that your working environment may be responsible, at least in part, for your asthma. Your doctor can discuss your medical and work history with you and find out what conditions you are exposed to at work day to day.
Once they have diagnosed you with asthma, they may arrange further tests to identify the cause and assess your lung function. If your doctor is satisfied your working conditions contributed to the onset of your asthma, you may be entitled to compensation.
For more information see our Occupational Asthma Compensation Payouts Guide.
For free legal advice contact our Industrial Disease Solicitors for a free assessment of your claim to determine whether you have a good chance of success. We may be able to manage your case on a No Win, No Fee basis – ask us for details.
Making a Compensation Claim for Occupational Asthma
Employers in England and Wales are legally required to prevent or limit your exposure to any harmful substances in the workplace. So if you've developed work-related asthma because of exposure to allergens, dusts or any other harmful substances, you may have grounds to claim compensation.
If we can take on your case, one of our Industrial Disease Solicitors will arrange for you to undergo an independent medical examination. This will help your Solicitor to establish the severity of your asthma symptoms and build a picture of how they have impacted on your life. With this information, we can determine what medical treatment or additional care and rehabilitation support you may require to manage your condition.
We will also gather details on your entire work history, so we can identify precisely when and where you were exposed to the harmful substances that triggered your work aggravated asthma. If possible, we may be able to support this with witness statements from people who worked with you at the time of exposure, as this will back up your version of events.
This will help us establish whether your employer had company policies to keep people safe, such as providing adequate training on workplace hazards to members of staff and equipping people with personal protective equipment if necessary.
With this information, we'll be in a position to calculate an appropriate amount of compensation for your claim and approach the party we believe is responsible for your occupational asthma. Even if you were already an asthma sufferer, you may still be able to claim compensation, as it may be the case that the employer's negligence led to your existing symptoms getting worse.
What Can I Be Compensated For?
The amount of compensation you receive will depend partly on the severity of your asthma symptoms. Some people may make a full recovery once they have been removed from the cause of their work aggravated asthma, whereas others may struggle with the condition for life.
A compensation settlement will therefore be valued to reflect this and the pain and suffering you've experienced, so you can get the medical treatment, care and support you need, without being left out of pocket.
Of course, you may worry that claiming against your current employer could cause extra difficulties at work, such as being overlooked for promotion opportunities or even dismissed outright. However, we should stress that it's your legal right to claim for an industrial disease if your employer was negligent, and they can't penalise you in any way for taking legal action.
If relevant, see How to Claim for Industrial Disease if the Company No Longer Exists.
Get in touch, today!
Fill in the form below to get in touch with one of our dedicated team members, or call our team today on: 0808 239 0144