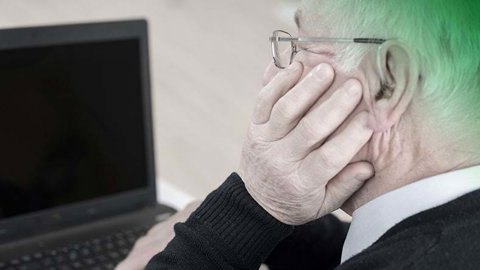 Hearing Loss and Industrial Deafness Claim Process Explained
Posted on: 1 min read

Kirstie Bork
Associate Solicitor-Advocate, Industrial Disease
A work-related hearing loss claim is also known as an industrial deafness claim and these are dealt with by our specialist Industrial Disease Solicitors. Many hearing loss claims can be funded through a No Win, No Fee agreement – ask us for details.
For free legal advice get in touch with our Industrial Disease Solicitors.
The Hearing Loss and Industrial Deafness Claims Process
With Simpson Millar, at the start of your work-related hearing loss or industrial deafness claim, you'll be sent an initial pack which includes Forms of Authority, which allow our Solicitors to access your work history from HMRC, your medical records and the pack also includes a funding questionnaire.
Your Industrial Disease Solicitor will first need to confirm that you have work-related hearing loss and you will therefore need to have a hearing test. These hearing tests are free on the NHS and can be arranged without a referral from your GP.
Your Industrial Disease Solicitor will also discuss what noise you were exposed to during your employment, so they can assess if this would've been sufficient to potentially cause work-related hearing loss. Your Industrial Disease Solicitor will review your medical records to see if you've sought medical advice about your hearing loss.
Claim Time Limits

Your Solicitor will also need to assess if you're in time to make a hearing loss claim for compensation. As hearing loss is a gradual process, they'll usually discuss your date of knowledge, which is when you first realised that you may have work-related hearing loss. Your medical records may also assist with this.

Funding the Claim

Unless you have alternative funding - i.e. through a pre-existing insurance policy - we'll assess your claim and advise you if we can deal with your claim on a No Win, No Fee basis. Your Solicitor will also assess if you need to take out an insurance policy, for which the premium will only be payable if your hearing loss claim is successful, and you are awarded compensation.

Identifying Potential Defendants

At the beginning of a hearing loss claim, it isn't always clear from the outset who the claim will be against. You may have worked for a number of employers who potentially have exposed you to excessive levels of noise in the workplace. You may therefore need to make a hearing loss claim against multiple defendants (employers) and a list of your previous employers will be requested from HMRC to assist your claim.

Even if an employer is no longer trading, you'll still be able to make a claim for compensation, providing that your Solicitor can find insurers who would be responsible for any damages that you may be awarded.

Medical Evidence

Before contacting any potential employers/insurers, your Industrial Disease Solicitor will arrange an independent medical examination with an ear, nose and throat specialist. They'll be asked to assess your hearing and to comment as to whether any hearing loss is due to working in a noisy environment, the impact of any hearing loss on your life and if you'll require hearing aids sooner due to the noise exposure. The medical report will be sent to you for review and, if it's supportive, for your approval.

How Much Compensation?

Once we have the medical report, your Industrial Disease Solicitor will be able to determine the amount of compensation that your claim should be awarded, based on the levels of your hearing loss.

Contacting the Defendant

Once the medical report has been approved, your Solicitor will complete either a Claims Notification Form (CNF) (for one defendant/employer) or a Letter of Claim (for multiple defendants/employers), both of which will outline the details of your claim.

Your Solicitor will liaise with you about the above claim forms process and ask you to sign any documentation before sending any forms out. A copy of the medical report will also be disclosed at this stage but the Defendant may ask for you to be examined by another ear, nose and throat specialist.

The Defendant's Response

The defendant has to provide a decision on liability (fault) within a maximum of three months. There are three decisions that the defendant can make in work-related hearing loss claims. They can admit fault or deny fault, and can also put you to "strict proof", which generally occurs when the defendant is no longer trading and therefore there's no documentation to assist them to admit or deny liability. If the defendant admits liability for your hearing loss, your Solicitor will start to negotiate a fair compensation settlement on your behalf.

If the defendant denies liability or wants you to provide more evidence to support your claim, then your Solicitor will have to examine any further available evidence, and if Court proceedings will need to be issued. If your case does go to Court your Solicitor will appoint a Barrister to represent you in Court.

Acoustic Engineer

If there's limited or no evidence available to support your hearing loss claim, then you'll need to be able to show that the levels of noise you worked in were excessive. Your Solicitor and the defendant will arrange for an independent acoustic engineer to examine any evidence and consider any witness evidence provided by you, the defendant and, if possible, any work colleagues as to the levels of noise in the workplace.

The acoustic engineer will produce a report based on your evidence and the defendant's evidence and comment if the noise levels were sufficient to potentially cause injury.

If the report is supportive, then your Industrial Disease Solicitor will again work to negotiate a fair compensation settlement on your behalf. If a settlement can't be reached, your claim may well have to be decided at Trial by a Judge.
Get in touch, today!
Fill in the form below to get in touch with one of our dedicated team members, or call our team today on: 0808 239 0144