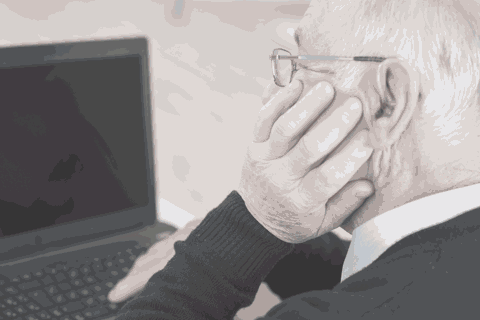 Claiming Compensation for Tinnitus Caused at Work
Posted on: 2 mins read

If you regularly work in a noisy environment in England or Wales, your employer must take steps to safeguard your hearing, such as equipping you with ear defenders or ear plugs. So if you develop tinnitus and think it may have been caused by your work environment, you may be entitled to compensation.
Our Industrial Disease Solicitors are specialists in hearing loss and tinnitus claims and could help you prove that your employer's negligence led to you getting tinnitus. Even if the company that exposed you to the noise isn't trading anymore or if it was many years ago that you worked there, we may still be able to help you get compensation.
See Case Study £12,000 Compensation Awarded in Hearing Loss Claim
For free legal advice get in touch with our Industrial Disease Solicitors and we'll discuss the circumstances of your claim with you. Ask if we can deal with your case a No Win, No Fee basis.
Making a Tinnitus Claim
If we take on your claim, we'll need to establish when and where you were exposed to the noise that caused your tinnitus, so will therefore ask for details of your working history. Once we've worked out the company you were working for and when, we can focus on investigating what working practices were in place at the time, so we can see whether or not your employer was negligent.
So if, for instance, your employer didn't provide you with any hearing protection or take steps to limit your exposure to loud noises, you could have a case for compensation.
Your Industrial Disease Solicitor will assess your individual situation, so he/she can value the amount of compensation you should receive to ensure you get the tinnitus treatment and support you need.
Tinnitus Treatment
Whilst there is no cure for tinnitus, there is plenty of help available. You may book an appointment with your GP, who may refer you for a hearing test and also to a specialist tinnitus clinic, where you may be offered tinnitus retraining therapy to help manage the condition.
You may also be prescribed hearing aids to help you with both hearing loss and tinnitus, while sound therapy and cognitive behavioural therapy are also available to help you manage the condition. Counselling is another option, and often recommended in combination with some of the other options we've outlined.
There are also many tinnitus support groups around England and Wales, where you'll get the chance to talk about your story with others who understand how intrusive tinnitus can be. Again, our Industrial Disease Solicitors can help you find and access this support.
What is Tinnitus?
Tinnitus is the sensation of noises in the head and/or ears which don't have any external source. The condition is often described as a ringing, buzzing or whistling type of noise by those that suffer with tinnitus. The noises may be continuous or they may come and go.
Tinnitus is common in the general population but is more common in those who also suffer other ear problems, such as deafness. Frequent, prolonged exposure to loud noise increases the risk of getting tinnitus, while sudden exposure to a loud noise can also lead to the condition.
If your hearing has been damaged by loud noise at work and you are also suffering with noises or ringing in the ears, then it is likely that these have been caused by the noise damage, even if that noise exposure was many years ago. Indeed, many people don't start to notice their tinnitus symptoms until many years after the exposure has ended.
Get in touch, today!
Fill in the form below to get in touch with one of our dedicated team members, or call our team today on: 0808 239 0144