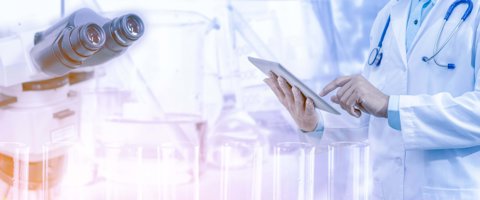 Can I Make a Claim if I got Bladder Cancer Through my Job?
Posted on: 3 mins read

There are some jobs in the UK which put you at higher risk of contracting bladder cancer. People with jobs that may raise the risk of bladder cancer include painters, textile workers, printers, rubber workers and truck drivers (due to diesel fume exposure).
If you have been diagnosed with bladder cancer and you think it could be connected to your work, then you should contact our team of Industrial Disease Solicitors for free initial legal advice. We could visit you at your home (in England or Wales) and we can usually deal with your claim on a No Win, No Fee basis. If your trade union referred you to us, they may also be able to cover any fees for you.
What are the Facts about Bladder Cancer?
Bladder Cancer is more common than you might think. According to Cancer Research UK 1 in 50 men and 1 in 133 women will be diagnosed with bladder cancer in their lifetime. 49% of these cases are preventable.
Whilst the biggest risk factor for bladder cancer is smoking, there are certain jobs in a range of industries that can put you more at risk of contracting the disease from exposure to chemicals such as aniline dyes, benzidine and 2-naphthylamine. These include:
Dyes
Textiles
Rubbers
Paints
Leather Tanning
Under the Health and Safety at Work Act 1974, your employer has a legal duty to protect you from risks to your health as far as is practicably possible. You may have been issued with Personal Protective Equipment (PPE) to reduce any risk to you. If this was not effective, your employer could be in breach of their duty of care to you. In 2002 the COSHH (Control of Substances Hazardous to Health) Regulations also came into effect. These state that an employer must protect both employees and visitors to the workplace from exposure to harmful substances which includes many biological hazards, such as benzidine, that are thought to be linked to cancer.
Medically speaking, if a harmful substance comes into contact with your skin or through inhalation, either directly or because of a failure of protective equipment, you are at risk of injury. If this has happened to you, you may be able to make a compensation claim. To do this you would have to prove that the company you were working for owed you a duty of care.
You should ask yourself the following questions.
Was I working with or in the vicinity of harmful chemicals?
Did my employer ensure a safe system of work?
Was I informed of the dangers of working with a particular chemical?
Did I raise a concern about the safety of my job and it wasn't addressed?
Time Limits
It's important to know that there are time limits within which a claim must be lodged with a court. This is normally 3 years after the date of your diagnosis or if you are claiming for a person who is deceased, 3 years from the date of their death. If you do not claim within these time frames the negligent party may be able to escape paying you any much-needed compensation. Most claims of this nature are settled out of court so don't worry about having to give evidence at a Trial as this is unlikely to happen.
What if The Company no Longer Exists?
Even if the company you worked for has ceased trading it's likely an insurance policy existed at the time so you could make a claim against the insurance company. We can help you go through your work history and any work records available to trace the company who may have been the cause of your cancer. If you don't have your records, we can contact the HMRC who hold information which can assist you.
Why Should I Choose Simpson Millar to Help me?
Making a claim against a previous employer for a cancer related illness is a very specialist area of law. Our Team of Industrial Disease Solicitors have many years of experience helping people just like you to win damages that can be used for a number of things, such as ongoing medical care, adaptations to your home that might be needed as a result of your illness, lost income and even travel expenses to and from hospital appointments. We will deal with your case in a straightforward manner explaining each step to you along the way. We want the best outcome for you so, contact our expert team today.
Get in touch, today!
Fill in the form below to get in touch with one of our dedicated team members, or call our team today on: 0808 239 0144