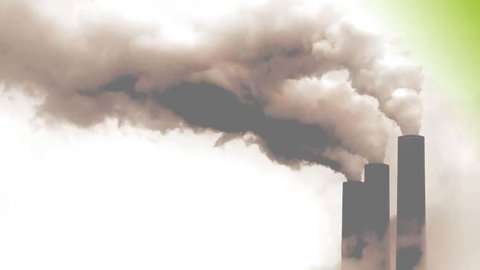 Can I Claim for Work Related Asthma?
Posted on: 1 min read

Kirstie Bork
Associate Solicitor-Advocate, Industrial Disease
You can claim compensation if you've developed asthma-type symptoms and it can be proven they're linked to your job or working conditions.
Prolonged or repeated exposure to irritants or allergens in the workplace may have caused or made your asthma symptoms worse. And it may be that your symptoms flare up at work or ease off when you're not working, which could suggest your workplace is the cause.
Our Industrial Disease Solicitors offer free legal advice and can assess whether you have a claim against your employer/s. Get in touch for a free consultation and ask if we can act for you on a No Win, No Fee basis.
FAQs about Work-Related Asthma
Common symptoms of occupational asthma include:
Coughing
Wheezing
Shortness of breath
Tightening of the chest
But these aren't exclusive to work related asthma, in which case, you might not immediately realise that exposure to a harmful substance at work was the cause.
However, it's very important you look at all the possible causes and the chances of conditions in your workplace playing a part. Issues to consider include:
Are you regularly exposed to airborne substances at work?
If so, did your employer provide you with any protective equipment, such as a mask?
Does your asthma condition improve when you are away from work?
Do you find it easier to breathe when you are on holiday?
Are your symptoms more severe during the working day?
Our Industrial Disease Solicitors will ask you these questions, and this may help us determine whether or not your asthma is work related and if you can claim against your employer.
Workers in all sorts of professions and industries can regularly be exposed to allergens and irritants at work. For example:
Animals, animal substances and fungi
Drugs and enzymes
Cleaning fluids
Chemicals
Flour dust
Isocyanates – found in paint spraying
Metal working fluids
Solvent vapours
Welding fumes
Wood dust
It's your employer's responsibility, therefore, to carry out regular risk assessments of their premises and act on their findings. Positive steps they could take may include:
Ensuring staff are aware of potential workplace hazards and how to manage them
Limiting exposure to allergens and irritants, perhaps through regular job rotation
Providing safety equipment to staff, along with training on how to use it
Ensuring premises are properly ventilated.
If your employer hasn't done enough to safeguard your health at work, they could be held responsible, and therefore be expected to pay compensation.
There are two elements to a compensation package. The first is General Damages, which will reflect the severity of your symptoms and the lasting impact on your health. The second is Special Damages, which are there to put you back in the financial position you'd have been in had you not developed work-related asthma; where possible.
For example, you may have lost earnings or had to pay for costly prescription and travel fees. And in the most severe instances, you may be unable to work at all and need at-home care and assistance. Special Damages will reflect your specific financial situation, to ensure your work related asthma doesn't result in hardship for you or your family. As such, the size of work related asthma compensation payouts can vary considerably from case to case.
For more information see our Occupational Asthma Compensation Payouts Guide.
If your need for compensation is particularly urgent and your employer has accepted liability (fault), you may be able to obtain Interim Payments. This means you can access the funds you need straight away without being forced to wait for legal proceedings to conclude.
Any amount issued in Interim Payments will be subtracted from your final compensation award.
Get in touch, today!
Fill in the form below to get in touch with one of our dedicated team members, or call our team today on: 0808 239 0144