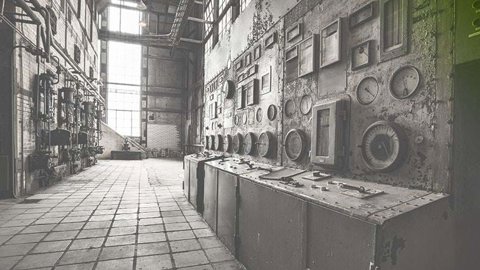 What is Mesothelioma?
Posted on: 1 min read

This article was updated on 13 January 2023.
Mesothelioma is a cancer of the lining of the lungs and it is associated almost exclusively with exposure to asbestos. Just one asbestos fibre is thought to be enough to cause the disease.
It can take anywhere from 10-50 years for the symptoms of mesothelioma to show, so it isn't always easy for people to identify where they were harmfully exposed to asbestos fibres. But this shouldn't deter you from making a claim for compensation.
Our Industrial Disease Solicitors are specialists in Mesothelioma Compensation Claims and will investigate on your behalf to find the source of your asbestos exposure, even if the employer responsible is no longer in business.
To find out if we could help you on a No Win No Fee basis, get in touch with our experienced Industrial Disease team for a free claims assessment.
FAQs about Mesothelioma
Mesothelioma is more common amongst people who have lived and worked in areas with a strong industrial past, as asbestos was heavily used in industries such as ship building and manufacturing. In fact, official figures clearly show that the highest incidences of mesothelioma cases in the UK are in areas with a strong history of ship building, including Barrow-in-Furness, Plymouth, Portsmouth, South Tyneside and West Dunbartonshire.
As many people in these areas were employed in the same industries where asbestos was prevalent, a larger number were exposed to asbestos fibres at work and have been diagnosed with mesothelioma years after the event.
A similar pattern has been seen in areas close to or containing railway engineering sites, such as Crewe, Nantwich and Eastleigh.
Individuals who have worked in asbestos product manufacturing industries are also at a higher risk of developing the condition. Again, many Mesothelioma cases have been seen in places which used to have factories that made asbestos products, such as Barking, Dagenham and Newham.
A growing number of Mesothelioma cases have involved people who have had far less intense exposure to asbestos throughout their working life. For instance, people who have worked in the building industry, including demolition workers, electricians, plumbers and carpenters - all of whom may have been exposed to asbestos fibres without knowing it.
Our Industrial Disease Solicitors have also seen many cases involving people who have simply worked in buildings containing asbestos materials and have been present when the asbestos has been disturbed.
As a result, many people who may be at risk of developing Mesothelioma aren't actually aware that they've been exposed to asbestos. This can cause difficulties when trying to get a diagnosis as a doctor may not immediately connect symptoms to Mesothelioma if they're not aware that there has been contact with asbestos fibres.
Yes. A person who was heavily exposed to asbestos at work could potentially bring traces of asbestos fibres or dust back home, possibly on their clothing or footwear. That means if these items of clothing were handled, perhaps when they were being washed by other family members, they too could also have come into contact with the asbestos and later develop Mesothelioma.
If you've been diagnosed with mesothelioma and aren't sure when and where you might have been exposed to asbestos, get in touch with our Industrial Disease Solicitors for a free consultation.
If you or a loved one has been diagnosed with Mesothelioma, you might be feeling unsure as to what to do next. We know that the thought of taking legal action can feel daunting, especially at a time when you may be feeling particularly vulnerable.
Our Industrial Disease Solicitors understand that there could be uncertainties surrounding your Mesothelioma diagnosis and where you were exposed to asbestos. We can access records which show us every employer you have ever worked for and when and we can do this for loved ones as well, we also have access to company records and insurance databases to help when tracing companies operating many years ago who may have become insolvent and these can will help us to identify the source of your exposure to asbestos fibres, and we'll reach out to the organisation responsible on your behalf.
For initial advice that's tailored to you, get in touch with our friendly and approachable Industrial Disease Solicitors today.
Get in touch, today!
Fill in the form below to get in touch with one of our dedicated team members, or call our team today on: 0808 239 0144