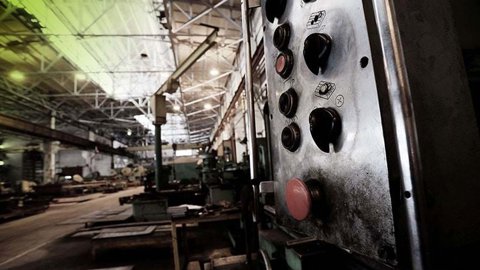 What is the Average Compensation for Asbestosis?
Posted on: 3 mins read

This article was updated 14.07.2022.
Being diagnosed with an asbestos-related disease, such as asbestosis, can be incredibly difficult for you and your loved ones to deal with. If you have been affected by the negligence of someone else, you should be entitled to compensation to help cover your medical and care costs. Keep reading to learn more about asbestosis and how we can help you.
What is Asbestosis?
Asbestosis is a severe lung condition caused by exposure to asbestos, which causes inflammation and scarring of the lungs. Asbestos exposure mainly affects people who worked with the deadly substance or in close proximity to others working with it; long-term exposure puts a person at higher risk of developing an asbestos-related disease. There are treatments to help deal with the symptoms of asbestosis, but unfortunately, like most asbestos-related diseases, there is no known cure.
The main symptoms of asbestosis include:
high blood pressure;
chest pains;
shortness of breath;
weight loss.
Most asbestos-related diseases are diagnosed 20 – 30+ years after exposure. Asbestos was commonly used in building materials from the late 19th century due to its heat resistance and insulation properties and so many trades people or those working in construction were exposed. Despite the dangers of asbestosis from asbestos exposure being known about since the early 1900s it's use wasn't banned fully until 1999, which meant thousands of people right up to the late 1990s were exposed to the dangerous substance and continue to be so due to its presence in many of our public and private buildings to this day.
By the time you have been diagnosed with asbestosis, it may be the case that you're no longer working where you were exposed to asbestos, or the employer responsible may no longer be trading. Despite this, our Industrial Disease Solicitors are experts at tracking down the insurance details of those responsible. We maintain a database of businesses and insurers who have been previously sued to help support our investigations and we have access to the Employers Liability Tracing Office which can often reveal insurance details for companies as far back as the 1950s.
Claiming Compensation for Asbestosis
Compensation isn't about receiving a big pay-out; it's about reimbursing you for what you have lost because of your illness and providing for your future needs. Asbestos exposure can lead to many health complications which will require a lot of medical care and in some cases time off work or early retirement. Being diagnosed with an illness like asbestosis will cause a lot of concern for you and your loved ones; worrying about not being able to afford to cover your care needs shouldn't be one of them.
Each claim for asbestosis compensation differs from the next, so the amount you could receive will depend on your circumstances. Your compensation will be calculated considering the following:
the extent of your illness and disability you experience;
financial losses you have incurred, such as the time you have spent unable to work or the purchase of aids or equipment to help you round the home
how your quality of life has been affected;
medical bills you have incurred;
care costs.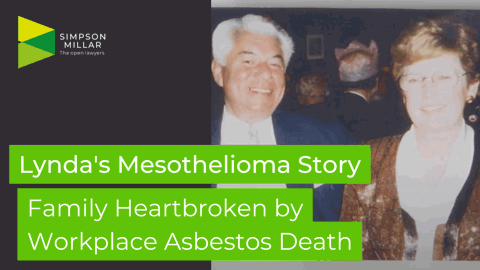 Watch Lynda's Asbestos Claim Story
Lynda shares her family's experience with her mother's death caused by asbestos exposure. Simpson Millar helped Lynda secure compensation for mesothelioma.
Options for you to Consider
If you were exposed to asbestos in the workplace, you could claim compensation directly from your employer. You have three years from the date you were diagnosed with asbestosis to make a claim, so get in touch with a member of our Industrial Disease Team as soon as you're able.
Our Solicitors can help you even if the asbestos exposure occurred many years ago and the company that caused your illness is no longer trading. In these cases, we can still claim against their insurer and often we can claim for a lump sum from the government through the Pneumoconiosis, etc. (Workers' Compensation) Act 1979.
Our expert team may also be able to help you claim Industrial Injuries Disablement Benefit. If you are eligible, you could receive between £35.80 and £189 a week, depending on your circumstances and level of disability. An Industrial Injuries Disablement Benefit claim is separate from the civil claim you may be pursuing against your employer.
How we can Help
For more information on asbestosis, or if you would like to make a claim, get in touch with a member of our expert Industrial Disease Solicitors. Our friendly team will be with you every step of the way to help guide you through the claims process. We also may be able to handle your claim on a No Win, No Fee basis.
Get in touch, today!
Fill in the form below to get in touch with one of our dedicated team members, or call our team today on: 0808 239 0144