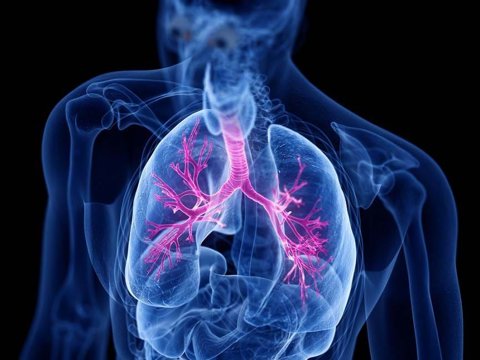 Workplace Asthma Compensation for Coach Builder
Posted on: 3 mins read

We helped a man claim compensation after he developed asthma following exposure to dust and chemicals at work with no protective equipment.
James worked as a vehicle coach builder for a company for 10 years. During his time there he built vehicle bodies and also worked as a fabricator welder, joining pieces of metal together as required in his work building the vehicle bodies.
His main area of work was stripping out vans and refitting them so they could be used as police riot vans.
This included taking out the floor and the panels inside the vans using air and hand tools. James also had to cut out the windows, through steel, and also cut off the roof, which was usually made of fibre glass, with an air saw.
Using Strong Primers at Work
Once the van was stripped out, James had to use a glue primer – this needed to be used with thick gloves and a toxic fume mask and applied to the floor of the van and also to the aluminium being fitted into the van. Once the primer was applied, the glue was put onto both surfaces and then left to set for 24 hours.
The smell was very strong and impossible to avoid as James had to continue working on the van and there was no extraction to remove the strong smell.
The vans were on a production line, with about 30 in a line. James continued to work on these vans during his eight hour shift and he would move from van to van. The area James worked in was about half the size of a football pitch and the only extraction was in the roof, which was 40ft in the air.
James also regularly used handheld sanders along with a jigsaw to cut through MDF – both tools created a lot of dust.
James Asked For a Mask
James did ask his employer for an air fed mask – this is a battery operated fan that gives you clean air by stopping particles from passing through the filter – this was noted in his occupational health records in 2016, but he wasn't given one.
Asthma Symptoms
In 2016, James developed a tickly cough which didn't go away. He was also wheezing and his chest felt tight and he also had a blocked nose.
During his annual health check in late 2016, the occupational nurse noted his lung function had reduced and he was told to see his GP.
He saw his GP in early 2017 and he was sent for a chest x-ray, which was normal.
James was then referred to a Respiratory Consultant at his local hospital and was diagnosed with asthma and allergic rhinitis and was prescribed inhalers and nasal sprays to try to control his symptoms.
James told his employer about his diagnosis but they didn't monitor his work or exposure, but he did refuse to continue to weld.
James left his job in 2018.
Our clients rate us as
'Excellent'

4.5 out of 5 based off 2452 reviews
How we Helped
James spoke to one of our Workplace Asthma Solicitors to see if he could make a claim against his former employer.

Deborah Krelle felt that James had a strong case against his old employer and started gathering evidence, including requesting all of his annual workplace health assessments.
She discovered that he had reported symptoms of asthma (breathlessness and tightness in his chest) as early as 2009 and 'asthma like symptoms' were record in 2010, when using Sikaflex.
He was also examined by a specialist respiratory consultant who confirmed his diagnosis and suggested that his asthma gives James a 10% respiratory disability and this probably won't improve now as he has been away from the exposure for more than 2 years.
The Impact of Asthma
The impact on James has been significant.
He has had to give up playing Sunday League football, or go for long cycle rides as he did before his condition.
He also has to use his inhalers each day and if he does something physical, even just lifting a heavy box, he has to use a turbo spray.
He cannot get a job with any exposure to asthmagens, meaning he cannot continue to work in a similar job anymore.
James' employer did not want to accept responsibility for his condition, so his claim was waiting to be scheduled by the Court for a trial.
The Outcome for James
James' employer reviewed the evidence and they decided that they wanted to settle the claim rather than going to trial.
They agreed to pay James £16,000 compensation.
James is pleased with the result and is learning to live with his condition and trying to find new work.
Get in touch, today!
Fill in the form below to get in touch with one of our dedicated team members, or call our team today on: 0808 239 0144