The daughter of a former Mr Rochdale who passed away on Christmas Eve of last year is appealing for information about the places where he worked after it was revealed shortly before his death that he was suffering from a condition called asbestosis.
Former demolition worker Clifford James Ellis from Swinton, Manchester, was 84 years old when he sadly died in December 2019 following a fall at his home.
His death followed many years of declining health including shortness of breath, but it wasn't until a the last few months of his life that he learnt that he was suffering from the asbestos related illness which causes inflammation and scarring of the lung tissue.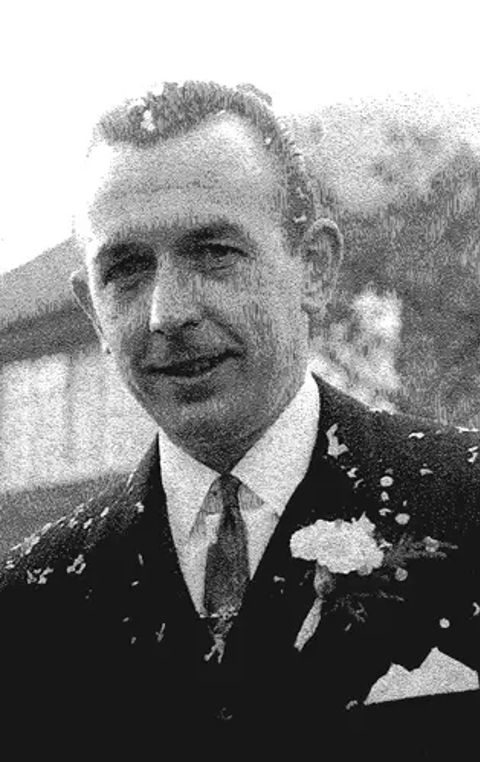 Mr Ellis' daughter Carmel is now appealing for anyone who may have worked with Mr Ellis during his time as a demolition worker to come forward. She has appointed Industrial Disease Solicitors at Simpson Millar to help her investigate where and when he was exposed to asbestos fibres, and whether more could have been done to protect him.
They are particularly interested to hear form anyone who worked for the Direct Works Department at Manchester District Council through the 1970s and 80s where Mr Ellis was responsible for stripping out old council properties in the Manchester area.
Speaking of her loss Carmel Ellis said, "Most of me died with Dad. We were so close, and we relied on each other for so much. Especially after the sudden passing of my mum in 2004.
"Now I am just desperate to understand when, how and where he was exposed to the asbestos which caused his condition, and whether his condition could have been prevented.
"I know that during his time working with the Council's Direct Works Department he worked in many properties that would have contained asbestos, because I have read about this in the press before.
"If anyone knows any more information I would be so grateful if they could reach out."
"Watching his health deteriorate in his final years was heart breaking, and it was so difficult to see him struggle to catch his breath at times. I tried to keep him active and feeling positive, but even if I would lay out a picnic for him and try to get him to come into the garden he would say he was too tired."

Carmel Ellis

Mr Ellis' daughter
Industrial Disease Solicitor Anthony Waddington who specialises in asbestosis compensation, who is helping Carmel gather information about her father's exposure to asbestos said, "Ms Ellis is understandably still coming to terms with the death of her father, and we would welcome the opportunity to talk to anyone who has information about the working conditions at Manchester District Council Direct Works and the associated work sites through the 1970s and 1980s to come forward.
"As a result of his illness, Mr Ellis experienced significant levels of physical and mental pain and distress. We are keen to help Mr Ellis' family get the answers they so desperately deserve. Please do get in contact should you remember even the smallest detail.
"Mr Ellis' daughter deserves answers as to how and why her father was exposed to asbestos, and why more was not done by Manchester District Council to protect their workers."
If you have any information please contact Anthony Waddington on 0345 357 9600 or by requesting the callback using the form below.
Get in touch, today!
Fill in the form below to get in touch with one of our dedicated team members, or call our team today on: 0808 239 0144