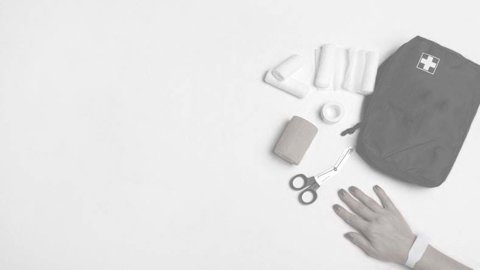 Q Fever - Disease Litigation Solicitor's Q & A
Posted on: 2 mins read

As the media are reporting that dozens of British troops have been diagnosed with Q fever, and a former soldier is suing the Ministry of Defence (MoD) over its failure to protect him from contracting Q fever while serving in Afghanistan; a specialist Disease Litigation Solicitor answers questions about Q fever and provides brief details of Q fever claims case studies.

Anybody who thinks they might have had Q fever can contact our Industrial Disease Solicitors for free legal advice.
Q Fever - Q&A
Q fever is a bacterial infection caused by Coxiella burnetii, a bacterium that can be found and caught from infected farm animals such as sheep, cattle and goats and domestic animals such as cats and dogs, and especially their infected excrement or afterbirth/placenta.
Q fever is usually harmless, but it can cause serious problems in some people. The bacterium spores are highly resistant to environmental stresses such as high temperatures and ultraviolet light and it's believed they can also remain infectious for long periods of time, possibly many decades, as evidenced by the Q fever cases I've been involved in.
Q fever doesn't always cause symptoms, but generally someone infected with it will get cold and flu-like symptoms within 2 to 3 weeks of being infected, such as:
A high temperature (fever)
Aching muscles
Tiredness/lethargy
A sore throat
Swollen glands
The symptoms of Q fever generally only last up to 2 weeks, but in many cases, they can go on for much longer and can develop into what's known as chronic Q fever. A blood test is needed to detect the disease.
Q fever is most often spread to humans by close contact with infected farm animals.
The bacteria can be spread by contact with:
Afterbirth (placenta)
Blood
Excrement
Hides, fur and wool
The bacteria or spores in these products can be breathed in, and in some cases the dried out spores can remain infectious decades after they've been deposited.
There are several occupations, apart from the military, where a person could face a risk of contracting Q fever, including:
Veterinary personnel
Abattoir workers
Farmers/sheep shearers
Animal transporters
Laboratory workers handling potentially infected veterinary samples
Hide (tannery) workers
If inadequate steps have been taken to safeguard these members of staff, employers could be held liable and face an Industrial Disease claim for compensation.
Chronic Q Fever
A few people who contract Q fever can go on to develop chronic Q fever where symptoms can last for many months, even years. The condition can also lead to serious heart problems, such as endocarditis where the inner lining of the heart (the endocardium) can be infected as a result of the bacteria entering the blood. This can also affect and damage the valves of the heart. Chronic Q fever may require ongoing blood testing/monitoring and need long courses of antibiotics and treatment in hospital for any complications that might develop.
Q Fever Claims Case Studies
I was the Solicitor instructed by the GMB Union which resulted in a group action of 60 people claiming compensation (claimants) who contracted Q fever whilst working for a packaging company in Newport Docks, South Wales. The building where the claimants worked had undergone extensive renovations and as a result, the wall linings and insulation, which happened to be made of dry straw, were disturbed.
Specialist liability reports were obtained, which revealed the most likely source of the Q fever infection was the old straw insulation which had previously been undisturbed for decades. The source of the Q fever spores highlights the resilient nature of the Q fever bacterium and its infectious ability.
Whist most of the claimants suffered with varying degrees of flu-like symptoms for between 2 weeks and a few months, around 10 of these claimants went on to develop chronic Q fever, which required ongoing monitoring of their blood and lengthy courses of antibiotics. At least one claimant went on to develop endocarditis.
In another Q fever case, I represented a claimant who was a cameraman working for the BBC who was filming some lambs giving birth on a farm in an enclosed space. The cameraman developed Q fever shortly after this event and again, according to the medical evidence obtained, the most likely source and cause of the disease was the animals he was filming, which increased his risk of exposure to Q fever, particularly as it was during lambing season.
In the above cases, it was argued that the claimants were employees within the workplace, meaning that the Control of substances hazardous to health regulations 2002 (as amended in 2004) applied.
Compensation for Q Fever
Compensation for general damages for Q fever in out-of-court settlements in 2006/8 ranged between £1,500 for Flu-like symptoms lasting just a few weeks, and upwards depending upon length and severity of symptoms to around £30,000 plus for chronic Q fever cases leading to further complications.
Get in touch, today!
Fill in the form below to get in touch with one of our dedicated team members, or call our team today on: 0808 239 0144