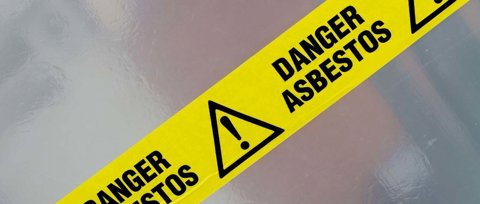 Mesothelioma Rates Going Up Among Women
Posted on: 2 mins read

The number of women being diagnosed with mesothelioma - a cancer in the lining of the lungs that can develop after exposure to asbestos - is on the rise.
Mesothelioma has typically affected men exposed to asbestos while working in heavy industry such as shipbuilding and construction, labour intensive roles such as plumbing, or serving in the Navy.
But women comprised around 17% of all mesothelioma cases in 2018, according to the British Safety Council, and this number is going up.
In many cases, we still can't pinpoint where or how women picked up the disease. But we know that between 1950 and 1985, the use of asbestos was widespread, and as late as 1997, over 3,000 asbestos products were still on the market.
Our expert Industrial Disease Solicitors have lots of experience of investigating how, when and where a person was exposed to harmful levels of asbestos.
In fact, I'm currently carrying out an investigation for a woman who's been diagnosed with mesothelioma, and doesn't know where the asbestos exposure may have happened.
So if you have any questions about claiming mesothelioma compensation, get in touch and we'll be happy to speak with you about your situation and how can help you. We offer a free claims assessment, so you can speak to us with no obligation.
Where is the Exposure Coming From?
Asbestos exposure mainly affected men during this period, such as manual workers and skilled tradesmen who unwittingly handled asbestos materials at work. But asbestos is still in many of the buildings women work in.
It's estimated that at least half a million commercial properties and around 75% of all schools still contain asbestos, according to The Asbestos Crisis, a 2015 paper written by the All Party Parliamentary Group on Occupational Safety and Health. So this means:
Banks
Hospitals
Schools
Care homes
Shops
Old local authority buildings
The disturbance of asbestos products close to where people are working, such as ceiling tiles, insulation boards and old pipe lagging, could also be to blame.
Client Stories
I'm proud to have helped several women who've been diagnosed with mesothelioma get the compensation they badly needed.
In one case, I represented a nurse who was seemingly exposed to asbestos whilst working at a hospital back in the early 70s. We tracked her exposure to her and her colleagues taking a shortcut down a maintenance boiler room tunnel between the main hospital buildings.
This minute or so walk a few times a day over a year or two was enough to expose her to small amounts of asbestos fibres from the overhead lagged pipework. 50 years later, she has developed mesothelioma. Thankfully, we successfully recovered well over £100,000 mesothelioma compensation for her. Click here for more information.
An even sadder case I am dealing with is one where my client suddenly developed mesothelioma shortly after her brother died of the disease.
Her brother died after being exposed to asbestos while working in the building industry. But there's no indication that she came into contact with asbestos through him, so it must have been from her employment or somewhere else. She's at a loss to explain where or how she was exposed to asbestos, as she didn't work in any industry where exposure seemed obvious, but the investigation continues.
It seems that many women aren't really being told of the risks, or are not even aware that asbestos is in their workplace, which makes it harder for them to identify where they were exposed.
One scientific finding found that one third of all mesotheliomas currently occurring in British women are genuinely 'spontaneous' cases unrelated to asbestos exposure. But this more likely suggests that the cause of exposure isn't really known or considered properly.
That's one reason why it's so important to speak to a specialist Industrial Disease Solicitor if you're diagnosed with mesothelioma, with experience of investigating and proving when and where asbestos exposure may have happened.
Get in touch, today!
Fill in the form below to get in touch with one of our dedicated team members, or call our team today on: 0808 239 0144