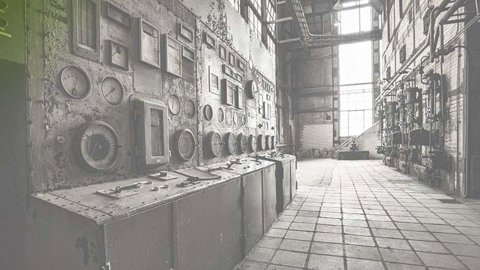 Mesothelioma Claim Settled in Six Months for £113,000 Compensation
Posted on: 2 mins read

Our client, a former ship worker in his 80s, went to his GP when he began suffering with a severe cough and shortness of breath. Initially, his GP thought he had an infection and he was given antibiotics. However, his symptoms continued to get worse and he went to see his GP again, who referred him for an X-ray.
He was subsequently diagnosed with mesothelioma, an asbestos related cancer, and advised that the condition is terminal. Therefore, he was not offered chemotherapy, but his lung cancer nurse did advise him that he may be able to claim industrial disease compensation, as he had been exposed to asbestos in his past work and that was the most likely cause of his mesothelioma.
Our client had been fairly active until he began showing symptoms of mesothelioma, but since being diagnosed, he has needed lots of help around the home. This has caused problems as his wife has mobility issues, and he is now reliant on help from other family members who live close by.
How We Helped
Our client instructed our team of Industrial Disease Solicitors to investigate his employment history and help him obtain compensation. Senior Associate Solicitor Anthony Waddington, a specialist in asbestos related cancer claims, took on the case and immediately began putting together details of our client's work history.
Anthony established that our client was likely to have been exposed to asbestos while working working on board ships that maintained light ships and lighthouses in Anglesey.
He worked and lived aboard a ship, working mainly in the vessel's boiler room and tending to the boilers whilst the ship was steaming. The steam pipes which ran all over the room were lagged with asbestos for insulation purposes.
Our client informed us that the boiler room was constantly dusty and that dust would come off the pipes if they were touched. He was also responsible for carrying out cleaning and maintenance work in the boiler room when the ship was in port, which involved brushing down and cleaning the pipes, therefore disturbing asbestos dust.
Our client also confirmed that raw asbestos lagging would be mixed up when he was in the boiler room to repair any pipe leaks.
Three years after taking up this new role, he moved to a similar job at another company, where he was posted to an old steam ship that was in a poor state of repair.
The asbestos lagging in the boiler room was in a particularly bad condition, which meant the room was covered with asbestos dust. Sometime later, he worked on another vessel, where he was again responsible for brushing down pipes lagged with asbestos to remove settled dust.
Our client wasn't provided with personal protective equipment to carry out his work, apart from overalls, and was never warned by his employer about the dangers of working with or near to asbestos.
Anthony arranged for an independent medical specialist to carry out a medical examination of our client and compile a full report on his health. The expert was satisfied that his exposure to asbestos while in these jobs was enough to make a "material contribution" to his development of mesothelioma.
Anthony then approached both companies' insurers to request appropriate compensation for our client.
The Outcome
Our client was awarded £113,000 in compensation, and we also secured his benefits lump sum of £13,999 and Industrial Injuries Disablement Benefit within 4 weeks of taking on the case. The entire claim was settled in just 6 months.
Get in touch, today!
Fill in the form below to get in touch with one of our dedicated team members, or call our team today on: 0808 239 0144