The family of a young man who passed away in August 2018 have today spoken of their grief and issued a plea for information after a medical investigation into his death found it had been caused by the asbestos related cancer mesothelioma.
A doting dad to daughter Poppy (aged 11) Oliver Blalock was just 35 years old when he lost his life to the fatal condition which is caused by exposure to the fibres found in asbestos materials.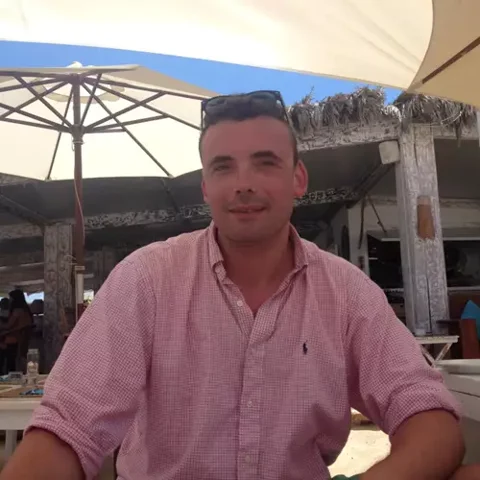 Born and raised in London, Oliver spent much of his childhood living with his mother, Catherine, in a council owned block of flats in Maida Vale. He died while awaiting life-extending treatment for mesothelioma at Frimley Park Hospital in Surrey.
A council owned building, 100 Glasgow House underwent extensive renovation work in the  early 1990s especially in the common areas such as corridors and stairwells, and it was during this time living in the building that his family fear Oliver may have been exposed to the deadly dust.
The family have since instructed leading Industrial Disease Solicitor Anthony Waddington of Simpson Millar, and an independent medical investigation carried out on their behalf has concluded that his death was caused by mesothelioma.
Anthony said they were now 'desperate for answers as to whether more could, and should, have been done to protect him'.
Mr Waddington went on to urge any former residents of Glasgow House who might recall the building work carried out on the flats where Oliver grew up in the early 90s by Westminster City Council, to reach out.
Mr Blalock's mother Catherine Pasquio said that while the independent medical report has given 'some insight' into the cause of his death, they still had many questions about how Oliver came to be exposed to the asbestos.
Catherine said: "It is hard to put into words the devastating impact that Oliver's death has had on our family. His condition deteriorated so rapidly, and it's heart-breaking that he passed away before he could receive any treatment to help extend his life and allow him to spend more time with Poppy.
"To further learn that his death was caused by asbestos exposure and that it could potentially have been avoided is almost unbearable."
"We're now desperate for answers to the many, many questions we have, and we're particularly keen to gather more information about the work that was carried out on the Maida Vale flats where we lived when Oliver was a young boy."

Catherine Pasquio

Mr Blalock's mother
Speaking of the building work, Catherine said she recalled seeing notices around the block of flats which said that asbestos was being removed from the common areas of the building.
She said: "It was in the early 1990s – possibly 1991 – and Oliver was only 9 or 10 years old.
"I specifically remember that this work was carried out over many weeks, and that it involved the removal of asbestos from the ceilings.
"I can vividly recall the workers wearing full body protective suits and face masks, but as residents we received no warning or advice about any special precautions to take whilst the maintenance work was being carried out.
"The communal corridors were covered in asbestos dust which could be seen in the air and on the surfaces of the floors, windowsills and skirting. No precautions were taken to contain the dust, and residents were able to move freely through the communal areas.
"On one occasion, we walked outside the front door of the flat and the dust was so thick in the air that my partner went back inside to get a wet cloth to put over Oliver's face whilst we walked through it."

Catherine Pasquio

Mr Blalock's mother
Industrial disease expert Anthony Waddington from Simpson Millar added: "Oliver's family are understandably devastated by the loss of a much-loved son, and a doting father.
"Mesothelioma is a particularly cruel and painful disease; with patients often experiencing a rapid decline in their health from the onset of the symptoms. While we usually associate this condition with older people, we are seeing an increase in younger victims such as Oliver."
"His family are now desperate for answers about the circumstances that led to his exposure, and we would be very grateful to hear from anyone who has any information about the work carried out on the Maida Vale-based Glasgow House block of flats in London during the early 1990s."
If you have any information please contact Anthony Waddington as soon as possible.
Get in touch, today!
Fill in the form below to get in touch with one of our dedicated team members, or call our team today on: 0808 239 0144