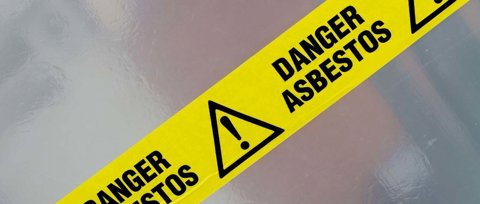 Family Claim Compensation after Inquest Proves Mesothelioma Death
Posted on: 2 mins read

We helped a family through the inquest process to prove that their father died of mesothelioma, which meant they could claim industrial disease compensation.
Phillip*, a man in his 80s, had been feeling tired and breathless for about a year so decided to get his symptoms checked at hospital.
Following several tests, he was diagnosed with mesothelioma - an asbestos-related cancer of the lining of the lungs.
Philip had enjoyed a full and active life in recent years, which included volunteering with a local charity, but this was no longer possible.
Thankfully, he lived close to one of his daughters, and she provided invaluable care and support to him at this time.
Phillip contacted our specialist Industrial Disease Solicitors, as he believed his condition was the likely result of exposure to asbestos at work. We felt he had solid grounds to claim compensation and agreed to help him.
How Was He Exposed to Asbestos?
I investigated Phillip's working history and established that his asbestos exposure happened during a lengthy spell working with a bank.
Over many years, he'd be sent to various branches in a supervisory role while maintenance and refurbishment work was carried out. This included removing floor and ceiling tiles, partitions, lagged heating pipework and old boilers.
The work would create lots of rubble and dust that would linger on floors, desks and window sills, and even minor maintenance work would lead to dust raining down office surfaces.
This caused some frustration among his colleagues, as Phillip recalled staff members at several branches complaining about the dust that had been left on desks and paperwork.
According to Phillip, the contractors carrying out the work wouldn't take any real care when handling these materials.
For example, the work wouldn't be screened off, materials were removed to a skip but not bagged up, and they'd only do a cursory sweep up that would throw up finer dust into the air.
Phillip, meanwhile, wasn't warned about the dangers of asbestos by his employer, or provided with any protective clothing or face masks. As a result, he'd routinely wipe the dust off his hand or blow it off his desk and papers.
He told us that many of the materials ripped out during the refurbishments probably contained asbestos, as this would have been commonly used when these features were installed in the 50s, 60s and early 70s.
Sadly, Phillip passed away while the compensation claim was still ongoing.
Inquest Arranged
Phillip's mesothelioma diagnosis hadn't been proved by biopsy, as doctors had felt it was too dangerous to do this at the time.
The matter was referred to a Coroner, who agreed with the diagnosis from the NHS, but since this was open to challenge, we arranged a limited private Post Mortem.
This meant we could put beyond doubt that his cause of death was mesothelioma, and that we could continue with the civil compensation case on behalf of Phillip's family.
We sensitively arranged for a limited Post Mortem to be carried out at a local hospital, which confirmed that Phillip did have mesothelioma.
What was the Outcome?
With the diagnosis no beyond any doubt or challenge, we could pursue the claim for compensation and secure a settlement for Phillip's family.
Get in touch, today!
Fill in the form below to get in touch with one of our dedicated team members, or call our team today on: 0808 239 0144