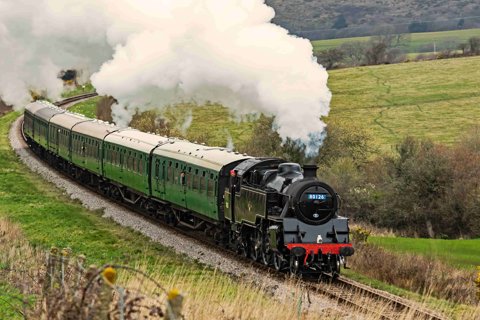 Family of ex-British Rail Worker Fight for Answers Following Asbestos-related Death
Posted on: 3 mins read

The family of Thomas Littler from Earlstown, Lancashire, who worked at British Rail in Earlstown and Horwich from 1944 to 1983, are appealing for information from former British Rail employees on their working conditions. Thomas sadly died in 2021 from Covid-19, but his death was also attributed to asbestosis, likely caused by exposure to asbestos in the rail industry.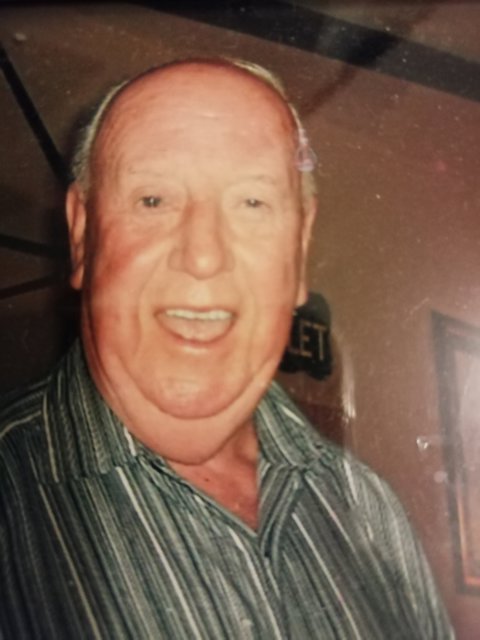 Thomas Littler was 90 when he was rushed to Whiston Hospital, Merseyside, with a range of Covid-19 symptoms. Despite the best efforts of medical staff, he sadly passed away on 14 February 2021. An inquest at Bootle Town Hall following his death revealed that he was also suffering from asbestosis.
Asbestosis is a chronic lung condition caused by prolonged exposure to asbestos. Our Industrial Disease team here at Simpson Millar are helping his family pursue legal action by investigating when and where Thomas was exposed to asbestos, and whether more could have been done to protect him. 
There are over 5,000 asbestos-related deaths per year, and this is a figure that continues to increase and devastate the lives of victims as well as their families.  
Despite the dangers of asbestos being widely known now, many employees were not made aware in the past of the presence and dangers of asbestos in the workplace, or provided with protective equipment. This workplace negligence continues to have a devastating impact today on the lives of thousands of people every year. 
The symptoms of many asbestos-related diseases take years to show, so our Industrial Disease solicitors are often investigating events that happened years ago, where many of the workplaces involved are no longer trading.
Thomas' Family Seek Legal Action Against his Former Workplaces
Thomas' heartbroken family, who include his wife Kathleen and his three sons Peter, Antony and Stuart, have issued an appeal for information from his former British Rail co-workers, who may also have been exposed to asbestos in the workplace.
In retirement, Thomas and Kathleen fell in love with Spain and would try to get out there three or four times a year. They continued this for several years before ill health sadly forced them to stop.
Kathleen, who he met at the Ashton Pro Dance hall in 1949, said:
"We are still trying to come to terms with Thomas' death. He was such a loving person and will be greatly missed by us all.
"To have lost him in the height of the pandemic when there were a lot of restrictions around funerals and hospital visits was particularly hard, and to think his illness could have been made worse as a result of an underlying lung condition is devastating.
"As a family, we are desperate to understand how and when he may have come into contact with asbestos, and whether more could have been done to keep him safe."
Thomas' Career at British Rail
Thomas' career with British Rail spanned almost 40 years, where he carried out a number of roles., He started out as a trade apprentice at British Rail's Earlstown site in 1944, progressing to an apprentice wheelwright, and then a qualified wheelwright.
In 1963, he moved to British Rail's Horwich Works site near Bolton. Here, he continued as a wheelwright, then moved onto refurbishing railway passenger carriages, and working on container and wagon repairs between 1970 and 1983. He was made redundant in 1983.
Thomas was well-known and well liked locally - at the weekend he was often found cycling around the villages of Burtonwood, Winick, Culcheth and Croft. Having worked on the railways for most of his life, he was also a keen railway enthusiast and attended many steam rallies.
Appeal for More Information from Thomas' British Rail Colleagues
"It has been deeply upsetting for Mr Littler's family to learn that he had been suffering from Asbestosis, and that the condition contributed to his death. They are now looking for answers as to whether more could and should have been done to protect him from asbestos exposure, and are keen to hear from anyone who has information about the working conditions he may have been exposed to throughout his working life. We are particularly keen to hear from anyone who worked with him during his time either at Earlstown or the Horwich Works between 1944 and 1983, when he would have come into regular contact with the carriage heating systems."

Anthony Waddington

Partner, Industrial Disease Claims, Simpson Millar
If you have any information about Mr Littler and the working conditions at British Rail between 1944 and 1983, you can contact Anthony Waddington at Simpson Millar via email: [email protected], or on 0345 357 9200. 
Get in touch, today!
Fill in the form below to get in touch with one of our dedicated team members, or call our team today on: 0808 239 0144