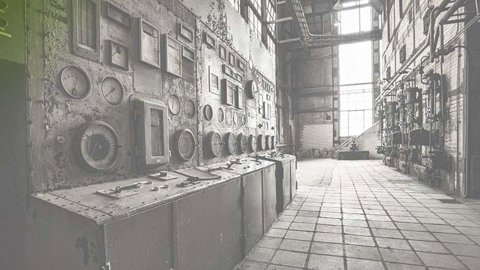 £75,000 Compensation for Work-related Mesothelioma
Posted on: 2 mins read

Client Situation
Eddie Thomas Williams had worked in the building industry since the age of 14, and later in life, he developed what he thought was a bad chest infection. He went to his doctor, who subsequently sent him to hospital, where after investigations he was unfortunately diagnosed with Mesothelioma, a terminal cancer of the lining of the lungs almost exclusively caused by exposure to asbestos.
Mr Williams happened to be in a bed in the hospital next to another patient who was being investigated for the same condition who had started a Mesothelioma claim with Simpson Millar. He recommended that Mr Williams do the same, so his family contacted our Industrial Disease Solicitors to discuss their case.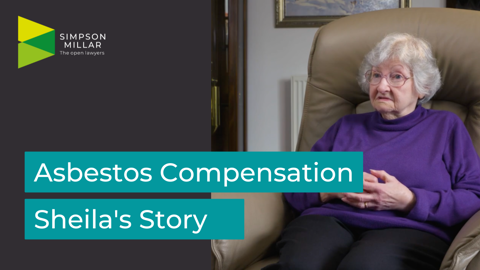 Sheila's Story
Simpson Millar helped Sheila secure compensation after she sadly lost her husband Eddie, who was exposed to asbestos during his employment.
How We Helped
Mr Williams' case was taken on by Industrial Disease Solicitor Anthony Waddington. Anthony went to see Mr Williams at his home and discussed in depth his long employment history and any potential sources of asbestos.
Mr Williams had worked with asbestos in the late 1940s and 1950s. He had then been self-employed for the remainder of his career, meaning a claim to an employer may not be possible.
Anthony obtained Mr Williams' working history from the Department for Work and Pensions and found that for a short period of time in the 1970s, he was actually employed and worked repairing corrugated asbestos roofs for a company called Castle Dairies in Caerphilly.
Mr Williams himself had initially forgotten about this period, but this proved to be crucial to the case, as Anthony discovered that it was during this period that Mr Williams was exposed to asbestos.
By the 1970s, the dangers of asbestos exposure were well-known and employers had a duty to protect their employees from exposure, meaning failure to protect Mr Williams could give rise to a claim for negligence.
The company was advised that Mr Williams was looking to claim compensation for his asbestos-related disease, but it refused to admit liability and denied that Mr Williams was ever exposed to asbestos at its premises.
Anthony took further witness evidence from Mr Williams to counter this allegation and also ran a witness appeal in the local newspaper to get independent evidence of the exposure.
The Outcome
Industrial Disease Solicitor Anthony Waddington successfully negotiated a compensation settlement of £75,000 with Castle Dairies. Sadly, Mr Williams passed away in September 2018 shortly after his settlement was agreed. Because he had died, the Defendant refused to release the settlement money to his family, until such time as they obtained a Grant of Probate.
Simpson Millar helped the family to get a Grant of Probate, thereby giving them the legal authority to receive the funds. Mr Williams' widow was subsequently able to receive the full damages, which has given her some financial security for the future.
Get in touch, today!
Fill in the form below to get in touch with one of our dedicated team members, or call our team today on: 0808 239 0144