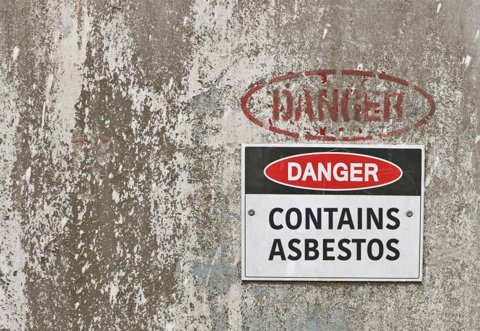 £75,000 Asbestos Compensation Payout for Pleural Thickening
Posted on: 3 mins read

We helped a former council worker claim compensation after he was diagnosed with pleural thickening – a life changing asbestos-related disease.
Mr L had been experiencing a dry cough and breathlessness on and off for several months, so in May 2016, he went to see his GP. He was referred for several tests, including an ultrasound and a CT scan, and eventually told that pleural plaques and pleural thickening had been found on his lungs.
Since his diagnosis, his breathlessness has worsened, so he can no longer perform many household chores. He can't even walk the dog or go around a shop without getting out of breath.
That means Mr L now has to rely on help from his step-daughter, who moved in with him permanently before his wife sadly passed away from cancer.
How We Helped
Mr L contacted our team of expert Industrial Disease Solicitors for a free claims assessment, as pleural thickening is often caused by exposure to asbestos at work. Because of this, he felt he might be able to claim compensation if it could be proved that a past employer didn't do enough to keep him safe at work.
After a free claims assessment, I agreed to help Mr L get the care and support he needed by claiming Asbestos Compensation on a No Win, No Fee basis. This meant that he wouldn't have to pay for the work I did for him whether or not he got the compensation he deserved.
I started a thorough investigation into when he may have been exposed to harmful levels of asbestos by looking at his work history from when he left school in the late 1950s until he retired. He did many manual jobs such as labouring and delivering parcels in his early years but didn't believe he was exposed to asbestos until joining Reading Borough Council as a painter and decorator in 1964.
Mr L would refurbish council houses in the area, and since asbestos was a widely used material in these properties, he'd carry out many tasks that put him in close proximity to asbestos. For example, he'd often clean out gutters and down pipes made from asbestos cement, scrape old Artex off walls, sand and repaint doors on airing cupboards that had an asbestos panel on the back for fireproofing.
Although Mr L wore a dust mask if he was doing a particularly dusty job but he had not been told to do this and just did so for his own personal comfort. That meant he wasn't given training on how to use them, and the masks he used had small gaps around the edges and didn't cover all of his nose and mouth. He also didn't wear the dust masks all the time - only if a job was really dusty.
Mr L only wore the dust masks so he wouldn't breathe in large volumes of visible dust but didn't realise that fine dust particles which are almost invisible could be harmful too. He'd also often be exposed to fine dust particles because they got on his hair, clothes and hands, and would stay on him long after he took off his mask.
Mr L worked in this job for more than 30 years, and wasn't exposed to asbestos in other jobs before retiring in 2002.
It was clear that Reading Borough Council was at fault for Mr L's pleural thickening, and that he hadn't been warned or given any training on the health risks posed by working with asbestos.
I took a witness statement from Mr L and his step-daughter and arranged for him to undergo a medical assessment, so a medical report outlining his condition and prognosis could be prepared by a medical expert.
This helped me identify what type of support he'd need in the future and include the cost of this in our claim.
I approached Reading Borough Council with details of our asbestos claim and we began negotiating a compensation settlement.
The Outcome
Reading Borough Council offered to pay £75,000 compensation, which Mr L accepted. This means he can access the care he needs and cover the costs of specialist equipment that can help him live with his condition, such as a mobility scooter.
I also managed to help him recover a government lump sum payment of £5,620 and £53.70 a week in Industrial Injuries Disablement Benefit (IIDB).
Get in touch, today!
Fill in the form below to get in touch with one of our dedicated team members, or call our team today on: 0808 239 0144