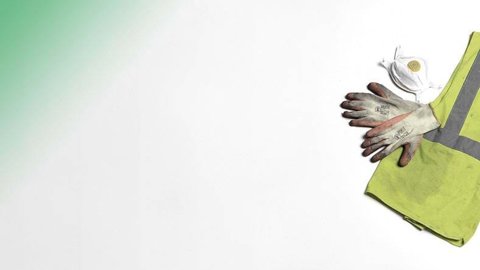 £65,000 Compensation Payout for Mesothelioma
Posted on: 3 mins read

John Lobb, a man in his 70s, went to see his doctor complaining of breathing difficulties. After being referred for further tests at hospital, he was diagnosed with mesothelioma – an asbestos-related cancer.
He was surprised to have been diagnosed with mesothelioma, as he believed he hadn't been exposed to asbestos dust since working as an apprentice in the late 1950s and early 1960s.
Since his diagnosis, he is very breathless and relies on outside assistance for many tasks. For example, he now employs a gardener and window cleaner, and decorator, as he gets very tired after doing simple things like walking the dog.
How We Helped
Mr Lobb contacted our Industrial Disease Solicitors for free legal advice and spoke with Senior Associate Solicitor Anthony Waddington, who specialises in asbestos claims. Anthony agreed to help Mr Lobb claim compensation, and arranged for him to undergo an independent medical assessment to confirm the diagnosis and what effect the disease would have in the future.
This enabled us to get a full picture of his mesothelioma symptoms, his prognosis and any care and treatment needs he may have in the future for which he could claim.
Anthony and his team also looked at Mr Lobb's total employment history, to pinpoint exactly when and where our client was exposed to the asbestos that led to his mesothelioma.
We believed the exposure to asbestos occurred in the late 1950s and early 1960s, when our client had been working as an apprentice for a company that made gas holders and oil tanks for British Gas called Robert Dempster and Son Limited.
He started by carrying out labouring jobs but eventually progressed to performing more skilled tasks, such as riveting work, and his role would involve regularly using asbestos tape, which would produce asbestos dust when it was being cut with scissors or unravelled off the roll.
The asbestos tape was generally dusty even when simply being handled, and he could physically see the dust being produced. Much of the work would be carried out in a very confined space with no natural airflow or ventilation.
During break times, he and his colleagues would take breaks in a wooden shed where the asbestos tape was stored. At the end of the working day, this would be where they often leave their dirty work clothes, as they weren't laundered on site and would simply be worn over and over again.
Furthermore, our client would often have to sweep the shed and other parts of the site with a dustpan and brush, which would release asbestos dust into the air, and his hands, boots and work clothing would frequently be covered in asbestos dust at the end of a working day.
Our client wasn't provided with a face mask at any time and there were none on site to use. In addition, his employer didn't at any stage warn him about the dangers of working with asbestos materials.
The defendant, Mr Lobb's employer, denied liability (fault) for his mesothelioma on the basis that prior to 1965, although the dangers of high volume exposure to asbestos were known, the dangers of exposure to small amounts of asbestos were not appreciated and so as an employer, they didn't have a duty to take steps to protect him from the fairly minimal exposure to asbestos he would have experienced in his job.
Anthony Waddington sought views on the claim from several Barristers - the first one believed the chances of success were minimal given the Defendant's denial of liability and the generally accepted position regarding asbestos exposure prior to 1965.
However, Anthony obtained expert evidence from an Occupational Hygienist who stated the exposure to asbestos would have been more than trivial and even prior to 1965 would have been significant enough for the employer to have had duties to protect Mr Lobb from that exposure. The defendant's legal team then got contradictory evidence from another expert in the same field who argued that the levels of exposure were significant enough to trigger any duties on his employer.
The Outcome
A compromise was eventually reached between the parties, with our client accepting an out of Court compensation settlement of £65,000.
While this was generally less than a person with mesothelioma might usually receive where liability is accepted in full, the offer was accepted by Mr Lobb in view of the arguments raised, the risk of losing at trial and wanting to avoid further drawn out legal proceedings and the need to attend a trial.
Get in touch, today!
Fill in the form below to get in touch with one of our dedicated team members, or call our team today on: 0808 239 0144