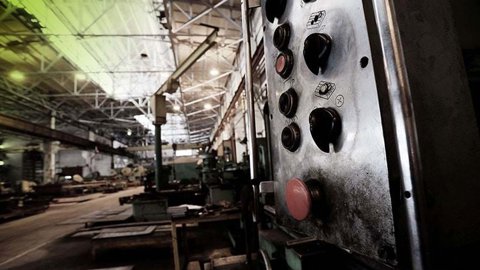 £33,500 Compensation for Pleural Thickening and Asbestosis
Posted on: 2 mins read

We helped the daughter of a man who had died of an asbestos related lung disease to claim compensation following his death.
In 2013, Mr M started struggling with his breathing and had a persistent cough. His condition quickly got worse and he died within just a few months.
His cause of death was confirmed as asbestos related lung disease, specifically Pleural Thickening and Pulmonary Asbestosis.
Following a conversation with one of her late father's best friends, our client realised that his condition could be the result of being exposed to asbestos at work.
Between 1974 and 1988, Mr M had worked for a company as a plasterer in commercial premises and local authority buildings, and would regularly undertake work with Artex, a material that contained asbestos. This would produce asbestos dust that he would breathe in, while dust would also get into his hair and cover his overalls.
Mr M's family believed that it was his exposure to asbestos during this time that ultimately led to his illness.
How We Helped
Mr M's devastated family contacted our team of specialist Industrial Disease Solicitors, as we're experts in finding out when, where and how people may have been exposed to asbestos at work.
Following a free claims assessment, I took on the case and immediately began investigating what had happened to Mr M. This included obtaining expert medical evidence. Initial findings were inconclusive and so further expert evidence was needed to analyse Mr M's tissue samples, which confirmed that he'd had Asbestosis.

I also arranged for a neighbour and close friend of Mr M to prepare a witness statement, which would confirm the dusty conditions he regularly witnessed Mr M returning from work in.
I approached his former employer's insurance company with the details of our claim, and argued that there were many failings that led to Mr M becoming ill in later life.
For example, the company knew or ought to have known there was a foreseeable risk of injury to Mr M from inhaling Asbestos dust. This meant they should have taken measures to keep him safe, such as providing respiratory protective equipment and warning Mr M of the dangers of working closely with Artex containing asbestos.

After Court proceedings were issued, the insurance companies involved accepted responsibility for Mr M's industrial disease, although we had to apply to the High Court for an Order compelling the production of P14 documents before the insurers would pay out.
The Outcome
Following negotiations with the insurance company, a net compensation settlement of £33,500 was agreed and accepted by Mr M's family.
While no amount of money can make up for the loss of our client's father, it can help to give the family a sense of closure and the knowledge that justice has been done.
Get in touch, today!
Fill in the form below to get in touch with one of our dedicated team members, or call our team today on: 0808 239 0144