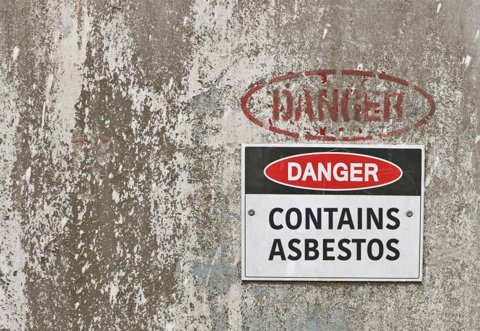 £275,000 Compensation for Work Related Mesothelioma
Posted on: 3 mins read

In summer 2018, Mr P started noticing he was losing weight, so he went to see his GP. Following a chest x-ray and CT scan, it was confirmed he had pleural plaques, a type of scarring caused by exposure to asbestos.
He then had a biopsy and was diagnosed with diffuse mesothelioma. Mr P had to undergo chemotherapy and radiotherapy to treat his condition, which was incurable. Because of this, he understandably wanted to try everything possible to treat his condition and extend his life, including taking part in medical trials.
Before the onset of his mesothelioma, he was fit and healthy for a man in his mid-70s. He enjoyed active pursuits, such as walking the dog twice a day, playing bowls, and doing household tasks such as painting, decorating and gardening.
But sadly, he could no longer do any of these things, and his asbestos related cancer also affected his ability to care for his wife of more than 50 years, who had several health problems herself.
They had expected he would have to provide more care to Mrs P in the future, as her condition is likely to get worse in the future. But due to his mesothelioma, he would no longer be able to care for his wife. Not only was this heartbreaking for Mr P, but he was worried about who could provide the care his wife needed.
How We Helped
Mr P contacted our specialist Industrial Disease Solicitors for help to make a Mesothelioma Compensation Claim. Following a free claims assessment, I agreed to help him on a No Win, No Fee basis.
I arranged an independent medical assessment for Mr P, so a report containing details on his condition and his prognosis could be drawn up. This would be useful evidence in our claim and help identify what care, support and rehabilitation he would need in the future.
I also gathered details on Mr P's work history to find out when and where he may have been exposed to asbestos at work. I established that he was exposed to harmful levels of asbestos while working for the Greater London Council (GLC) in the early 1980s.
Mr P's job involved carrying out maintenance work across hundreds of schools, colleges and specialist units. This meant he routinely worked closely with asbestos panelling, as it was often used as a fire retardant. And asbestos dust would often be released into the air while he was working on tasks such as planing and drilling fire doors while they were being fitted.
Mr P told me that he wasn't provided with a face mask at work, or warned about the dangers of disturbing or coming into contact with asbestos at work. As a result, he took no special precautions when working with or near to asbestos materials.
I approached the London Pensions Fund Authority, which was formed in 1989 following the dissolution of the GLC, with the details of our mesothelioma claim.
The Outcome
After negotiating the terms of Mr P's claim with the other side, we secured a compensation settlement of £275,000. This was achieved without having to go to Court.
The compensation helped Mr P cover many different costs that had mounted following his diagnosis. For instance, he had to travel and book accommodation to take part in an NHS immunotherapy trial in Leicester, which was far from where Mr P lived.
The compensation settlement will also help him cover the cost of the specialist equipment he needs to live with his condition, such as a stairlift, an automatic car, and a sofa bed downstairs, and make sure his wife's care needs will be met.
I also helped Mr P obtain a lump sum payment of nearly £17,000 from the Department for Work and Pensions, along with state benefits, which included £179 a week in Industrial Injuries Disablement Benefit (IIDB).
Get in touch, today!
Fill in the form below to get in touch with one of our dedicated team members, or call our team today on: 0808 239 0144