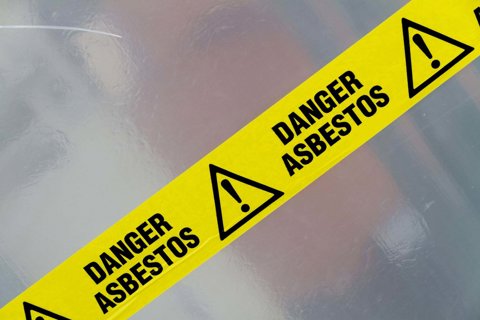 £190,000 Compensation for Mesothelioma
Posted on: 2 mins read

Glyndwr Lovesey, 69, started suffering with shortness of breath and, following a biopsy, he was diagnosed with mesothelioma - an asbestos-related cancer, in August 2019.
Due to his symptoms, he struggled in his job as a saw operator at a timber merchants, and eventually he had to stop working completely.
How We Helped
Mr Lovesey contacted our expert Industrial Disease Solicitors for a free claims assessment and legal advice, and asked if we could investigate whether more could and should have been done to prevent him being exposed to asbestos at work.
Anthony Waddington, a Senior Associate Solicitor and a specialist in mesothelioma compensation claims, felt he had a strong case and agreed to help him on a No Win, No Fee basis.
Anthony began investigating Mr Lovesey's working history, and found that when he left school aged 15, he began working for a large scrap metal merchants called John Cashmore Limited. Mr Lovesey joined the company in 1966 and stayed there for the next 5 years, carrying out tasks such as breaking down and processing large pieces of metal, such as old steam and heating pipes from ships, in a hangar.
Mr Lovesey clearly remembered being exposed to asbestos at work, as he would crack the lagging on these pipes with a large pointed hammer, which would create a cloud of dust that would linger in the air for some time.
He would then sweep up the dust at the end of his shift to keep the area tidy, which meant the finer dust would be released back into the air. However, he wasn't provided with any protective equipment such as a mask, so he couldn't avoid breathing in the asbestos dust, while dust would also get into his hair and clothes.
Anthony launched a witness appeal online and in the local press to find other people who had worked at John Cashmore Limited in the late 1960s and early 1970s. This would help us get a better understanding of what working conditions were like while Mr Lovesey worked there, and what relevant safety procedures were in place to protect staff from exposure to asbestos dust and fibres.
Several local people came forward as a result of the witness appeal and provided crucial information. In April 2020, just eight months after Mr Lovesey's mesothelioma diagnosis, the insurance company for John Cashmore Limited admitted liability (fault).
Anthony also arranged an independent medical assessment for Mr Lovesey, so a medical report outlining his condition could be prepared. This could help us put together a care package that would reflect his needs, and value his compensation claim correctly.
The Outcome
Solicitor Anthony Waddington secured a mesothelioma compensation settlement of £190,000 for Mr Lovesey, plus the costs of the private medical treatment he needs.
This means he now has some financial security following his mesothelioma diagnosis, since he's now unable to work, and he can access immunotherapy treatment that isn't usually available on the NHS, which could potentially extend his life.
Get in touch, today!
Fill in the form below to get in touch with one of our dedicated team members, or call our team today on: 0808 239 0144