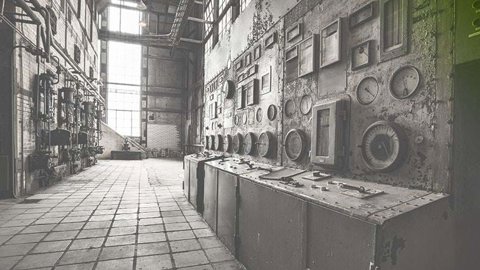 £175,000 Compensation Awarded in Mesothelioma Claim
Posted on: 3 mins read

Our client's partner, Mr S, was diagnosed with the asbestos related disease mesothelioma in May 2015 and died several months later.
He had been extremely fit and healthy before becoming poorly, enjoying a successful career and hobbies including gardening, DIY and going out for walks.
But in early 2015, Mr S started feeling unwell and went to the GP thinking he had a chest infection. After being put on antibiotics, his condition continued getting worse and eventually he was diagnosed with mesothelioma.
Mr S was prescribed many different drugs and medicines, including chemotherapy drugs and painkillers such as morphine. Meanwhile, his partner had to stop working so she could provide full-time care and take him to medical appointments.
Since Mr S had always been fit and healthy, he found going to hospital quite upsetting, and died at home, as he had wished.
How We Helped
The couple had previously contacted our expert Industrial Disease Solicitors for a free claims assessment and legal advice, and to discuss making a claim for compensation.
Simon Rosser, an Industrial Disease Solicitor who specialises in mesothelioma claims, agreed to help the couple claim compensation, and following the death of Mr S, he continued with the claim on her behalf.
Before Mr S died, Simon investigated his working history to find out when and where we might have been exposed to asbestos.
We found that while working in several jobs as an apprentice electrician, an electrical maintenance engineer and an electrical contractor during the 1960s and 70s, he'd worked on large industrial building sites, new build schools and boiler houses in commercial properties.
Asbestos had often been used in the construction of these buildings, and he was exposed to asbestos dust when other workmen were working the site. Mr S would also work near pipes that had been lagged with asbestos, and often end the working day with asbestos dust on his clothing.
While in these jobs, he wasn't provided with a face mask or warned of the dangers posed by asbestos.
Simon also discovered that Mr S was exposed to asbestos again in the 1980s, as he had worked closely with asbestos insulation sheets and bricks while working as an electrical maintenance engineer in council houses, and was potentially exposed to asbestos dust as central heating units were being removed.
Simon approached the insurance companies of two of the employers we believed were responsible with details of our claim. He argued that they hadn't taken the necessary steps to prevent Mr S from being exposed to harmful levels of asbestos, such as providing protective equipment and having a system in place to make sure asbestos dust was safely disposed of. His employers had also failed to warn or instruct him about the risks at work.
Simon arranged for Mr S to be assessed by a medical expert before his death, so a report outlining his condition could be prepared. We also considered the impact of his mesothelioma diagnosis on his partner, as she had to give up work to care for him and take him to hospital appointments.
Since her employment was varied and insecure, Mr S also paid most of the bills and dealt with most home maintenance tasks himself. For example, he would handle any plumbing jobs and even service their cars.
Following his death, she now needs to hire outside help with tasks such as gardening and carrying out home repairs, so this was also reflected in our valuation of the claim.
The Outcome
The insurance companies didn't admit responsibility straight away, but agreed to award £175,000 in compensation just 10 days before the case was meant to go to Trial. Our client was very happy not to have had to go to Court.
This was a particularly good outcome, as Mr S had been self-employed providing power for outside events including festivals and large weddings. As a result, his income and profit projections may have been hit hard by the Coronavirus pandemic.
Get in touch, today!
Fill in the form below to get in touch with one of our dedicated team members, or call our team today on: 0808 239 0144