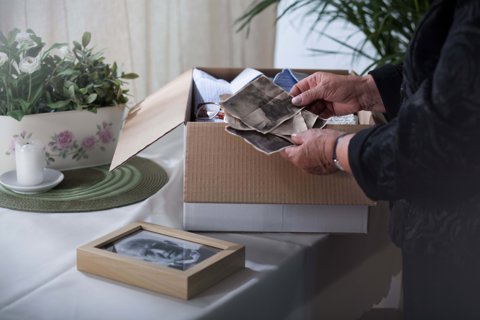 £146,000 Compensation for Widow of Mesothelioma Sufferer
Posted on: 2 mins read

Following his retirement, Mr L began suffering with problems such as cardiomyopathy and rheumatoid arthritis, before having a stroke in August 2018. After losing 3-and-a-half stone that year, Mr L went to his GP for help.
At first, he was told that he had a respiratory infection and was prescribed antibiotics. But after continued breathlessness, he was referred to a consultant for a scan which discovered fluid in his lungs.
Eventually, it was discovered that Mr L was suffering with mesothelioma - an asbestos related lung cancer. He was put on a tough course of chemotherapy, which unfortunately made him so ill that he had to be admitted to hospital. After being allowed to return home, he needed regular care from his wife.
Following his mesothelioma diagnosis, Mr L got in touch with our Industrial Disease Solicitors for a free claims assessment and legal advice. After looking at his situation, Solicitor Anthony Waddington, who specialises in Mesothelioma Compensation cases, agreed to take on his case, acting on a No Win, No Fee basis.
How We Helped
Anthony visited Mr L and his wife at their home, where he helped Mr L complete benefit forms to assist him in claiming Industrial Injuries Benefits.
Anthony also began working with Mr L to discuss his employment history and establish precisely when and where he'd been exposed to harmful levels of asbestos at work. Together, they concluded that Mr L had been exposed to asbestos dust and fibres while working for three different companies over a ten-year period.
As part of these jobs, Mr L worked closely with the pipework, wiring and light installations in various buildings, and also refitted and replaced ceiling tiles, which he believed were made from asbestos board.
However, Mr L had never been warned about the dangers posed by asbestos by his employer, nor been provided with personal protective equipment such as dust masks.
During our discussions, Mr L singled out one occasion when he was working in a boiler room at a new factory, as he was directly exposed to raw asbestos powder as it was mixed with water to make a paste.
To get more information about working conditions at these firms, Anthony launched a witness appeal online and in the local press, to find people who could back up Mr L's account.
Sadly, Mr L passed away before the claim was settled, with his cause of death being determined as mesothelioma. However, Anthony and his team continued with the claim on behalf of his widow.
The Outcome
We received confirmation that the companies our client worked for were either no longer operating or were simply untraceable. Because of this, and the lack of historical insurance policies to claim from, we submitted a claim to the Government Compensation Scheme of Last Resort on behalf of his widow.
No amount of money can ease the pain of losing a loved one, but we knew it was important to get our client's widow the compensation she deserved, especially after she'd provided tough end-of-life care for her late husband.
Anthony secured £145,960 compensation for our client's widow through the Diffuse Mesothelioma Payment Scheme.
Get in touch, today!
Fill in the form below to get in touch with one of our dedicated team members, or call our team today on: 0808 239 0144